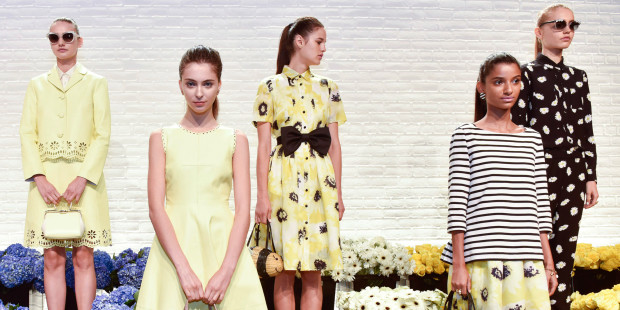 Live colorfully.
In 1993, bored with the "stale" handbags she saw in the magazine she worked at, Kate Brosnahan Spade launched six nylon handbags.
Fun and functional, Kate's bags were an instant hit. Her company quickly grew, from selling bags and clothing to becoming a full-fledged lifestyle brand. Today, it is one of the most popular fashion brands around, doing more than one billion dollars worth of sales in 2015.
Despite its crazy success, Kate Spade is a relatively young company – it celebrated its 20 year anniversary in 2013. Sold by department stores like Bloomingdales and Saks Fifth Avenue and purchased by women everywhere, its success puts it on par with many heritage fashion brands.
"Something of A Handshake"
In 1993, sales were at $100,000. By 1995, Kate Spade sales had already reached $1.5 million. In 1996, the CFDA (Council of Fashion Designers of America) awarded its "America's New Fashion Talent in Accessories" to the company.
In 1999, Kate Spade sold her brand to the Neiman Marcus Group, though she remained active at the company. After that, Kate Spade New York gained traction – and gained it fast. It wasn't a fleeting, crash and burn kind of traction. Today the company, which was again sold to Fifth & Pacific (formerly Liz Claiborne) in 2006, has hit the billion dollar mark and continues its growth.
Kate Spade appeals to women everywhere – an appeal that spans age. From teens to the college crowd to the moms, Kate Spade resonates and lures.
"The purses became something of a handshake," says Wall Street Journal fashion reporter Christina Binkley of the brand's success in the late '90s. "When two women met and saw they were both holding Kate Spade bags, they'd nod at each other and understand they were on the same page. It was very chic."
Live Colorfully
Kate Spade's aesthetic is an original one. The name has become synonymous with playfulness, color, femininity, and fun. "Very Kate Spade" is a compliment – it means that what you're wearing looks chic and classic but still fresh.
In the past twenty-plus years, this aesthetic has never gotten stale, and continues to be reinvented every season. Kate Spade has designed purses shaped like taxis, animals and Chinese food takeout boxes, but also more wearable, functional stylish bags. Both ends of the extreme sell well.
After she became president and chief creative officer in 2007, Deborah Lloyd expanded Kate Spade into a lifestyle brand. Girls everywhere could buy beach towels, phone cases, school planners, and umbrellas, infused with that whimsical sophistication Kate Spade is known for. Today the brand continues its growth and shows no sign of slowing down.
Your Thoughts?
If you read CF often, you know we are huge Kate Spade fans. I, for one, am obsessed with the brand. Their store décor, their products, and even their packaging have this distinctive flair that I and thousands of other girls find oh-so-covetable.
Do you like the Kate Spade aesthetic? Do you own anything from the brand? Any other designers you would like to see featured in the Designer Spotlight series? Tell us below!
Source: #Fashionblogger #fashiontrends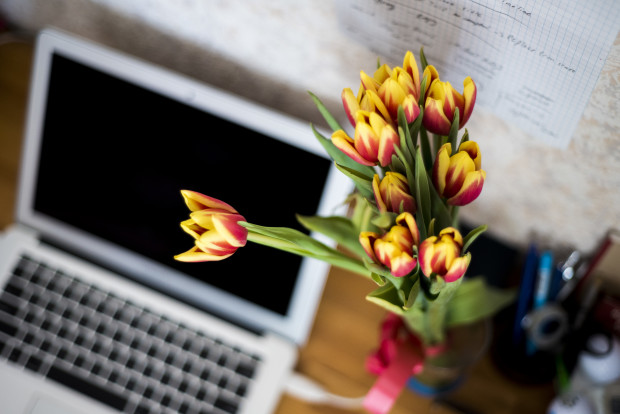 Pump some oxygen into your life!
We all want open, breezy living spaces with giant windows that let in the sun and fresh air. We share these spaces on Pinterest; we make dream boards of them.
In reality, though, this is rarely what you get when you're at our stage of life. Sure, you have the occasional lucky soul who finagled a spot in the newest dorm on campus and is living the high life, but the reality is that dorms and student apartments are often small, stuffy, and dated. My apartment has no air conditioning and I'm pretty sure it's at least a century old, so it doesn't always feel so full of life.
Luckily, if you're thrifty and have a good eye, you can change the vibe of your apartment completely. One of the easiest ways to add life to a stuffy apartment and give it a breezy, healthy feel is to add plants. They're attractive, easy to find and fit in a dorm, and quite literally bring life to your space.
Here are four ways to bring the outdoors into your dorm design:
Herbs
Everyone, from my roommate to my grandmother, is getting on this train. Herbs are the perfect thing for someone with an interest in gardening who's being stifled by the general lack of places to do so on a college campus.
As plants with functionality, herbs can serve as beautiful bits of potted greenery and delicious meal pick-me-ups as you're learning to experiment with dishes. If I weren't such a pathetic cook, I would use fresh herbs in everything.
But honestly, fresh herbs+frozen pizza=still probably delicious.
Air Plants
These little guys defy all the laws of plants and what we've been taught about them. Air plants don't go into soil. You water them by soaking them or spritzing them from a spray bottle. They're free floating and unattached, so you can place them in all kinds of funky containers that a normal plant couldn't survive in. My favorite are the hanging glass bubbles.
There's an irony in this post in that I think I have somewhat of a black thumb. I bought a bunch of air plants earlier this year and slowly managed to rot each of them over the course of a semester. There's a trick to giving them the right amount of water that I have yet to master, but I hope one of you out there has and can suggest some tips for our readers (and me) in the comments.
Fashionable Planters
Perhaps the most important thing about plants for the fashionista is not the actual plant, but what it goes in. It's 2016 and you don't need to settle for a terracotta pot (unless you're into that, in which case go crazy).
Every beautiful, trendy and wacky planter you can dream up is available on the internet. Planters make for excellent decor, and they also serve a purpose as opposed to just creating clutter.
Fake It Until You Make It
I read an apartment suggestion online recently about buying fresh flowers. That's a nice idea, but I know I don't have a fresh flower budget. And some of us (hi) don't always have the luck we'd like with potted plants, but still love the look. If you find you're bringing more death into your house than life, it might be time to try some fake but still gorgeous planet life.
You may think the plastic plants are cheesy, but they're worth reconsidering! The flowers in my bottle design above are super plastic. Fake flowers are great for low light areas or places where you couldn't plant something, like in a decorative bottle.
However, if you think that kind of flower is only appropriate for graveyards, check out the stunning and unusual wooden flowers below from EcoFlower. They're evocative of real plants and capture the liveliness you're trying to bring into the room, but also make a unique fashion statement.
How do you liven up your space?
For more on decorating your space with plants, see our list of easy to care for plants for college dorms and apartments.
Now let's hear your thoughts. What kind of plants do you like to keep around? Are you better at keeping them alive than I am? Let me know!
Source: #Fashionblogger #fashiontrends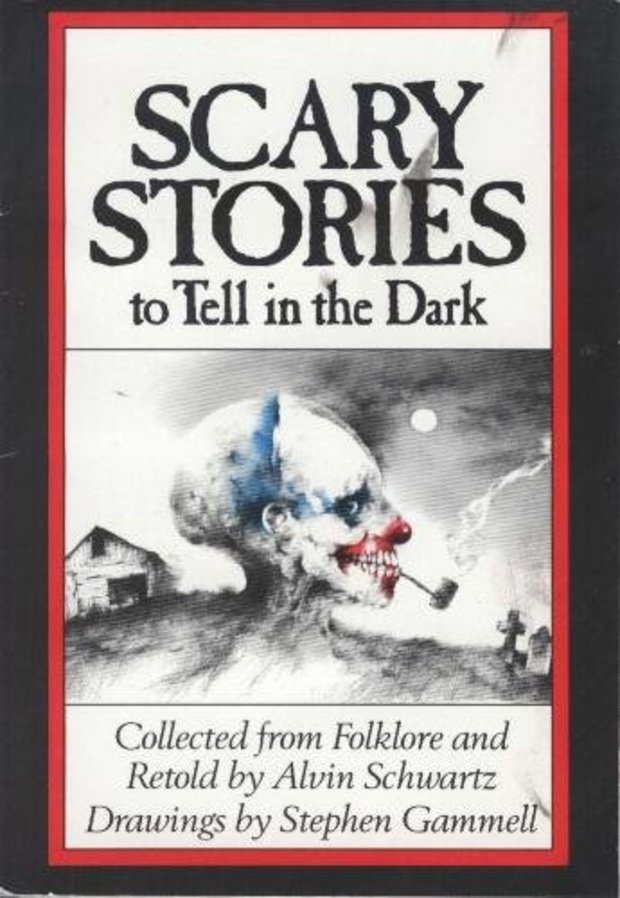 Get inspired by the most nightmarish books of our childhood.
Fashion inspiration can be found anywhere, and books are incredible sources for style innovation. Book-Inspired Fashion explores these treasure troves, and brings them them to you in looks inspired by vibrant characters, far away lands, brilliantly woven plotlines, and more.
If you were anything like me growing up, these were the books you checked out from the library. From the gruesome illustrations (more on that later!) to the chilling succinctness of the stories, Scary Stories to Tell in the Dark thrilled a generation of readers.
This week, I'm taking inspiration from the chilling (but uncannily relatable) tales of the first book in the trilogy, for a great summer scare just a couple of months away from Halloween.
Reading Between the Lines
Scary Stories to Tell in the Dark was published in 1981 by Alvin Schwartz, with unforgettable illustrations by Stephen Gammell. The stories are accessible to readers of almost any age, and the haunting images and occasional songs that accompany these tales cement the reputation of Schwartz as one of the greatest scary story-tellers in the world.
The original series, which I was lucky enough to purchase back in high school, was gratifyingly scary in large part due to the quality of Gammell's illustrations, but in 2011, they were replaced by new illustrations by Brett Helquist (known for illustrating the Series of Unfortunate Events). These images are much less frightening and atmospheric, and although the quality is undeniable, they certainly do not deliver the same level of thrill that Gammell's did.
Here is a brief comparison of the covers:
(To see some comparisons of the interior artwork, view Buzzfeed's article on it here.)
For those of you who have never come across these tales, I'd highly recommend them not only for the stories/illustrations, but also for the detailed notes that trace the source of the stories, which were mostly passed down in an oral tradition.
Today, the original books are out of print, and can only be purchased from third party sellers or used bookstores. For years, the series was one of the most banned books in America, because of the nightmarishly detailed artwork. Luckily, the stories are unchanged and retain the same, spooky addictiveness that had us biting our nails and turning the pages years ago.
The three outfit sets below are based on three of the five chapters that this book is divided into. The first and last chapters are both titled "Aaaaaaaaaaah!" but I skipped the latter because it is a humorous section. I also skipped the third section because of a lack of a general, unifying theme.
1. Aaaaaaaaaaah! (Jump Scares)
Product Info: Top, Jeans, Jacket, Socks, Shoes
This outfit is based on the first section of the book, which consists of jump scares and is focused on the performative aspect of traditional folklore and campfire scary stories. It celebrates the heart of scary storytelling and origin of many frightening legends, and does not contain any truly morbid or disturbing elements, in my opinion.
To create this look, I was inspired to incorporate an eye-catching color to represent the drama and the memorable aspect of these jump scares. The red coat I've used embodies that level of drama, and the rest of the outfit is simple for balance.
Of course, the devil is in the details: ripped jeans, skeleton socks, and dark burgundy boots.
2. He Heard Footsteps Coming Up the Cellar Stairs
Product Info: Dress, Jacket, Shoes, Lipstick, Hair Photo: ELLE.com
The second section of the book is my personal favorite: the ghost stories. I initially picked up these books because of my interest in ghosts, so I created an outfit set to represent the fluidity and abstract quality of spirits – as we typically imagine them. I chose a muted color palette to represent ephemerality, and chose the dress for its ability to showcase movement.
The look is heavily inspired by the ghastly (but ultimately harmless) woman who appears in the story "The Haunted House," which includes one of the most memorable and truly terrifying images in the entire series.
The outfit is supposed to be ambiguous when it comes to season, but I did want to hint at windy conditions. The shoes are light tan and are modeled after the ancient gladiator tradition, and the lipstick is similarly pale. The hairstyle has an almost-hidden braid, with messy waves for a sophisticated, yet relaxed finish.
3. Other Dangers
Product Info: Top, Skirt, Shoes, Bag, Nail Polish, Planner
Skipping the third section in the book (essentially "everything else"), the fourth section, entitled "Other Dangers" delves into contemporary dangers and is much more realistic and plausible than most of the other tales. These cautionary tales frightened me much more than the other stories because of the real possibility that the events could actually occur.
For example, one of the tales ("Highbeams") reveals that a pickup truck closely following a young, female driver is actually preventing a man hiding in the back seat of her car from attacking her. It's chilling because it could actually happen, and who knows what would have happened without the attentive truck driver's help?
I created a modern, but decidedly feminine look to speak to this story. As we all know, it pays to be cautious, but it is also disheartening that women sometimes have to sacrifice a feminine style or hide their shape for safety reasons.
The color palette, however, is a bit dark because I do want to maintain the idea of fear and anxiety portrayed in the story. The look is a bit playful and incorporates the feeling of slight uneasiness or confusion.
Lastly, I threw in the planner because planning ahead is never a bad idea, especially when you're exploring unknown territory.
Your thoughts?
Did you ever find these books in the school library? How do you feel about the drastic shift in illustration style? Let us know in the comments below!
Source: #Fashionblogger #fashiontrends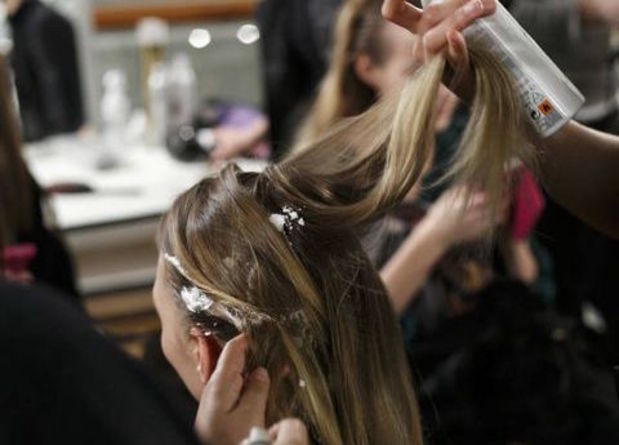 These easy tutorials are inspired by the Fall 2016 runways.
Runways are a fantastic source of inspiration. These garments can inspire us to explore new sides of our personal styles or to venture outside of our comfort zones. Clothing, of course, is the focus at fashion shows, but I always manage to find some great inspiration for makeup looks!
Makeup and clothing often go hand in hand, so I created two makeup looks inspired by Fall 2016 fashion trends. Keep on reading to see how you can get some runway-inspired looks yourself!
As a side note, I realized I used some more expensive products than normal. What can I say, I was bit by the makeup bug! That said, I've include some drugstore alternatives below each look to make it much easier to recreate these looks on any budget. Let's get to the looks.
1. Leather Trench
Designers took the ever-so-popular leather jacket and gave it a makeover, transforming it into a chic leather trench. This new trend makes leather feel much less intimidating. A deep smoky is the perfect pairing for this trend!
How to Get This Look:
Face:
1. Apply foundation/base as normal.
2. Swipe on a light layer of a bright pink blush (Nars Multiple stick in Portiofino).
3. Use a deep mauve lipstick on the lips (I used Estée Lauder Hydra Lustre Lipstick in Dune Rose (discontinued); I also love the Clinique Lip Pop in Plum Pop).
Eyes:
1. Apply an intense layer of a vibrant metallic shadow all over the lid (Kat Von D Metal Crush eyeshadow in Raw Power topped with Lorac Pro Eyeshadow in Garnet).
2. Lightly drag the base color outwards with a clean fluffy brush to elongate the shape.
3. Blend a deep brown shadow into the outer corner for a smoky effect (Bobbi Brown Cream Shadow Stick in Heather Gray and Lorac Pro shadow in Espresso).
4. Balance the rest of the eye by applying your base shadow through the crease and under the lower lash line.
5. Complete the eyes with a bold, voluminous mascara for some killer lashes (Clinique Chubby Lash mascara in Bodacious Black Honey).
Drugstore Dupes:
Eyeshadow: NYX Eyeshadow in Addiction and Heat, L'oreal Paris Infallible Eyeshadow in Continuous Cocoa
Mascara: Maybelline Lash Sensational Mascara in Brown Black
Cheeks: NYX Whipped Lip and Cheek Soufle in Pink Cloud
Lips: Rimmel the Only One Lipstick in Naughty Nude
2. Metallic/Metals
Metals also made a dominating appearance on the runways, catching eyes left and right. The best way to channel this trend with your makeup is with a look that imparts a subtle metallic glow to the face and eyes.
How to Get This Look:
Face:
1. Apply a smoothing base product (YSL Blur Perfector) and then top it with a luminous highlighter before your foundation (Laura Mercier Luminous Primer and Burberry Fresh Glow in No. 1).
2. Put on foundation/base as normal.
3. Pop on a generous amount of highlighter to the cheeks and cheekbones for a lit-from-within glow (The Balm's Mary Lou-Manizer).
4. Dab a light layer of clear balm or gloss on the lips for natural plumpness and shine (Lancome Juicy Shaker in Boom Merengue – not pictured)
Eyes:
1. Apply a light-colored metallic shadow all across the lid (Pur Cosmetics Eye Polish in Silk).
2. Take a silver eyeshadow on the inner half of the eye and blend it into your base color to create a neat duochrome look (Buxom Eyeshadow in Diamond Darling).
3. Finish with a light brown mascara on the top and bottom lashes for some light definition (Benefit They're Real Lash Primer).
Drugstore Dupes:
Primer: Soap and Glory One Heck of a Blot Primer, L'oreal True Match Lumi Liquid Glow Illuminator in Ice
Highlighter: Elf Baked Highlighter in Moonlight Pearls
Eyeshadow: Pixi Mineral Palette in Copper Peach, Maybelline Color Tattoo Eye Chrome in Silver Spark
Mascara: Covergirl Lash Blast Mascara in Brown
Lipcolor: Soap & Glory a Great Kisser Lip Moisture Balm in Vanilla Bean
What do you think?
Are you inspired by runway fashion? Would you try out one of these looks? Let us know below!
Source: #Fashionblogger #fashiontrends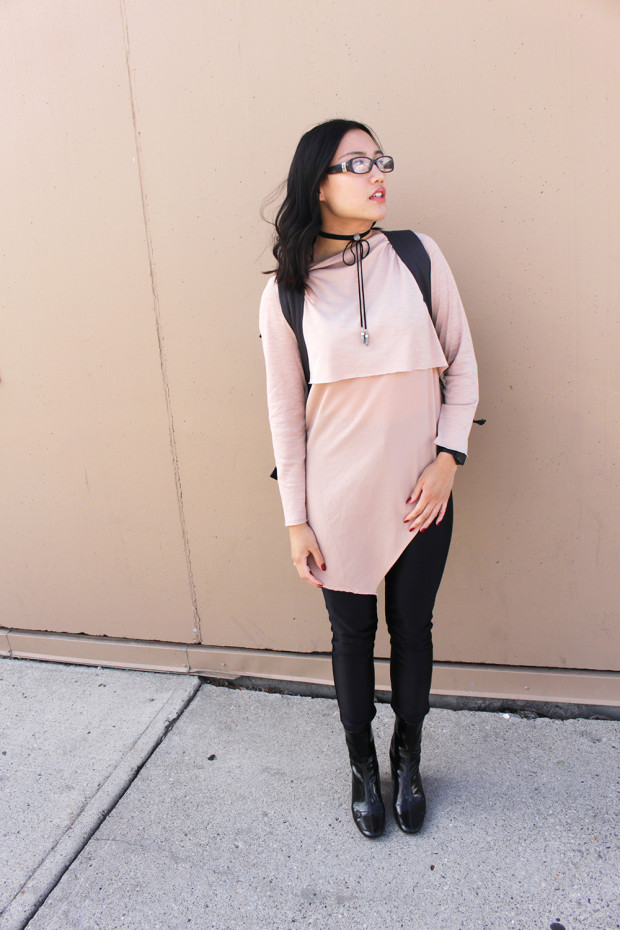 Sam's minimalist style is cool-girl perfection.
When I stopped Sam on the way to class, I was pleased to meet a humble, down-to-earth person with an amazing sense of style. Everything from her shirt to her boots inspired me. It's rare to come across a student who glows from the inside out the way Sam does. Let's meet her!
Sam 101

Name: Sam
School: University of Calgary
Year: 3rd Year
Major: Neuroscience
Let's Talk Fashion
Who or what inspires your style?
"I am inspired by my friends, by people I pass on-campus, in the city, etc. Also, social media fashion influencers like Jenn Im and Claire Marshall. Especially because their content is usually fashion-based and it is very accessible."
How would you describe your sense of style?
"My sense of style varies depending on how I'd like to look that day, but I do like to dress edgy and [wear] casual streetwear, while somehow looking refined and a little professional – whatever that looks like."
What are your favorite trends right now? "I do like chokers, the bomber jackets, [and] off-the-shoulder necklines. Denim DIY's seem to be a trend, too."
If you could raid anyone's closet, who would it be and why? "Bianca Venerayan and Dani Roche from Kastor & Pollux. They always look very put-together with minimal effort. Their closets seem to have a lot of color and patterns which would be nice to work with."
Why did you choose this particular outfit?
"I find it very comfortable to wear. The pants stretch and have pockets, the heel is thick and not too high, but more importantly, it has grip. It is very transition-friendly. I can wear it from school to work to going out all night."
Where do you like to shop? "Zara, H&M, Joe Fresh, ASOS online, and my sister's closet."
What fashion advice would you give to other students looking to improve their style?
"Find basics that you can easily mix and match and invest in quality pieces. Be cost-effective as a student; consider thrift stores, consignment boutiques, and local shops. In general: be inspired, be unapologetic and confident, and do what you want."
Elements of Sam's Outfit
1. Choker

Chokers are a huge trend right now and I would be surprised if you didn't have one in your collection yet. Simple chokers can be easily DIY-ed, but we've been spying them at all our favorite stores as well.
2. Block Heel Boots
These patent boots are the statement element of Sam's outfit. I can't stop obsessing over the chunky heel: Think of all the outfit options!
3. Asymmetric Panel Blouse

When I stopped Sam, the first thing I asked was if she was layering her top. In actuality, this is a long-sleeve asymmetrical top from Zara. This shirt is a unique piece to own and looks so cool, fresh, and modern.
What do you think of Sam's look?
Would you wear this style? Have you picked up a choker or chunky boots yet? Comment below and let us know what you think!
Source: #Fashionblogger #fashiontrends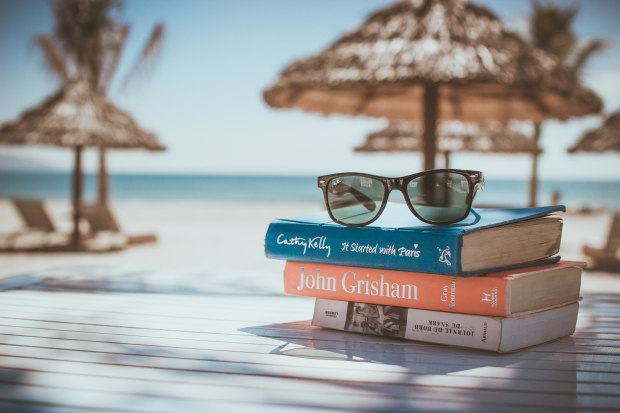 These will be your favorite new words – and outfits.
I don't know about you, but I've always had this fascination with beautiful-sounding words with interesting definitions.
For this week's article, I've scoured the Internet to find words with the most elegant pronunciations and meanings, and I've turned them into three affordable outfits for you guys. This is truly "quote couture," am I right? Now that you've groaned at this week's pun, let's get on to the outfits!
Komorebi – $94.70
Products: Top | Shorts | Shoes | Sunglasses
This beautiful Japanese word makes me imagine a peaceful day, sipping a cold coconut drink under some palm trees. Transport yourself to your own personal resort with this tropical cropped tank paired with these breezy pinstriped high-waisted shorts. Add lace-up sandals and coral sunglasses for a pop of color, and you're ready for a relaxing day of reading and sunbathing!
Arcadian – $94.79
Products: Romper | Bag | Shoes | Headband
This outfit is fun and light like your childhood memories of eating melting ice cream cones at your local creamery. Channel your inner kid by wearing this baby blue romper, and pair it with these blush pink loafers adorned with girly yet modern bows. Wear a golden halo-like headband, and grab a fun unicorn-print bag before heading to the candy store to pick up your favorite sweets!
Fernweh – $92.60
Products: Dress | Boots | Purse | Necklace | Sunglasses
Inspired by the free-spirited nature of this word, this outfit is perfect for those late-summer roadtrips. Throw on a simple, breezy shift dress and comfy ankle booties. Layer a few turquoise necklaces for color. Finally, these super-mirrored sunglasses and leather cross-body purse are practical essentials for road-tripping. Now go on and explore!
What is your favorite word?
Do you also love the feeling of stumbling upon a unique and beautiful definition? Let me know in the comments below!
Source: #Fashionblogger #fashiontrends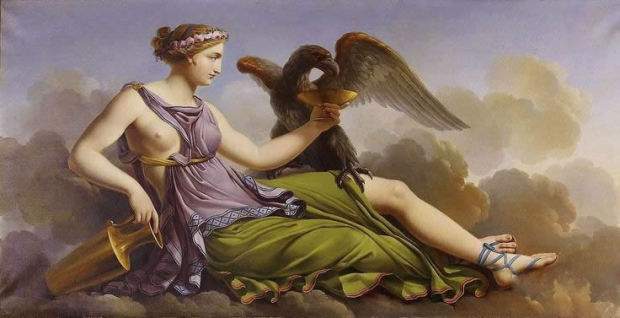 End-of-summer outfits inspired by the goddesses of the hearth, youth, and the harvest.
Hello, and welcome to another installment of Greek Myth Fashion, where we draw fashion inspiration from Greek mythology.
In this article, I will complete the series of outfits inspired by the twelve Olympian gods by showing you three outfits inspired by Hestia, Hebe, and Demeter.
Hestia – Goddess of the Hearth
Hestia is the goddess of the hearth, home, domesticity, and architecture. She is a virgin goddess like Athena and Artemis, and she is known for her chastity, kindness, and non-confrontational nature.
Hestia's duty in Olympus is maintaining the fires of the Olympian hearth using the animal sacrifices made by mortals. She traditionally received the first offering during each sacrifice in the household. Failure to maintain the domestic hearth or the temple fires was considered a failure of domestic and religious care.
Products: Dress, Earrings, Bracelets, Sandals
For a Hestia-inspired look, simplicity is key. And that can be achieved by pairing an orange maxi dress (reminiscent of the hearth) with a pair of gladiator sandals. Additional colors are introduced in the outfit through the set of bracelets and the earrings.
Hebe – Goddess of Youth
Hebe is the goddess of eternal youth and the cupbearer of Olympus. She served nectar and ambrosia to the gods and goddesses, until she married Heracles after he gained immortality. (Sorry, Disney fans: The movie is very different from the original myths.)
Hebe was a popular art subject between the 18th and 19th centuries, as many royal ladies were portrayed as the goddess. In paintings, Hebe was often depicted alongside an eagle which was thought to either represent her father Zeus, or have the ability to rejuvenate like a phoenix.
Products: Top, Skirt, Bag, Ring Set, Loafers
To capture the youthfulness representative of Hebe, I put together a schoolgirl-with-a-twist outfit. A white blouse with a Peter Pan collar, pleated navy skirt, and black loafers might bring back memories if you had a school uniform. Now add a green crossbody bag with tassels (because green is the color of rejuvenation) and a set of rings, and you have a preppy look perfect for going to lectures.
Demeter – Goddess of Agriculture
Demeter is the goddess of the harvest, agriculture, and fertility of the earth. She also presides over religious law and the cycle of life and death. And she is the mother of Persephone.
Demeter taught mortals the secrets of agriculture, and is the one who determines how bountiful the annual harvest is. Her wrath would immediately lead to famine due to death of the crops.
Products: Pants, Top, Heels, Necklace, Ring
Demeter's patronage over the harvest is best translated into an autumnal outfit. Transition from summer to fall by wearing a pair of yellow culottes and a rust-colored long-sleeved top. Add khaki block heels and accessorize with a leaf pendant necklace and a floral ring. Now you're ready to greet the end of August in style!
What do you think?
Who is your favorite goddess? Would you wear any of these outfits? Which deity would you like to see next? Let us know in the comments below!
Source: #Fashionblogger #fashiontrends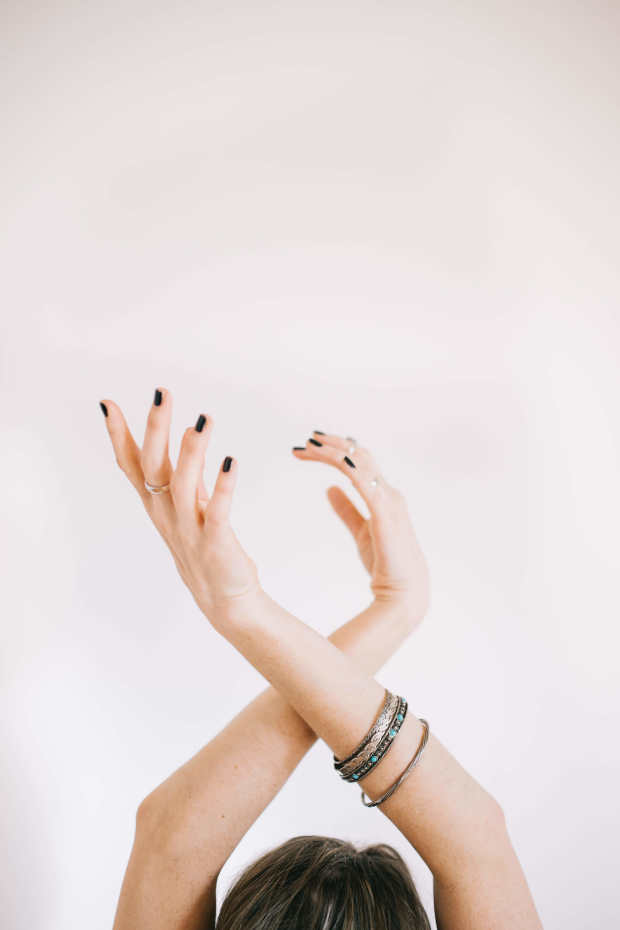 Add a little sparkle to your look.
It wasn't until recently that I discovered the true power of jewelry to transform an outfit. Need to look put together? Add your favorite necklace. Want to look edgy? Layer any piece for a tougher vibe.
However, one can own too much jewelry – and more of us need to realize this. Personally, I find it best to put quality over quantity when it comes to jewelry. Wouldn't you rather select your favorite piece from your carefully curated selection than sort through dozens of tangled necklaces?
To guide you through crafting a highly versatile jewelry selection, I've created this list of 5 pieces of jewelry every college girl should own. I've also included both save and splurge options of my favorite pieces. Enjoy!
1. The Layered Necklace
The layered necklace is a particularly trendy piece, but unlike most trendy pieces, it will be around for years to come!
The layered necklace exudes cool girl vibes with minimal effort. You can even avoid the hassle of detangling necklaces by buying layered necklaces attached to one clasp-like the ones below!
Save – Forever 21:
Splurge – BaubleBar:
2. The Wear-Everywhere Ring
I just love the simple femininity of a classic ring. A simple gold or silver ring is one of my go-to pieces; I just love wearing rings, especially when I've gotten my nails done! I think it is important to have a beautiful everyday piece: something simple, classic, and chic that you'll wear for years.
Save – Jules Smith:
Splurge – Elizabeth and James:
3. The Dainty Chain
For those days when you want a more understated approach to jewelry, a dainty chain is the perfect choice. You can wear it with essentially any outfit for a subtle hint of sparkle.
Though these dainty necklaces may be small, they are mighty, style-wise. Trust me, they'll be noticed!
Save – Madewell:
Splurge – Dogeared:
4. The Knock 'Em Dead Statement Necklace
A nice statement necklace is perfect for a multitude of occasions, and can instantly dress up an outfit.
Us college girls have presentations and job interviews to dress up for, so its always good to have a statement necklace in our arsenal!
Save – BaubleBar:
Splurge – Kendra Scott:
5. The Dangly Earring
Dangly earrings are just so versatile. They can be worn to class, for a night out, or to a meeting. Plus, this pair from BP. is just so darn cute.
Save – BP.:
Splurge – Kendra Scott:
Thoughts?
With so many chic and affordable jewelry options, accessorizing is a snap! So, I want to know: What are your favorite jewelry pieces? Is there one necklace you get a thousand compliments on? What is your tried and true jewelry brand? Comment down below!
Source: #Fashionblogger #fashiontrends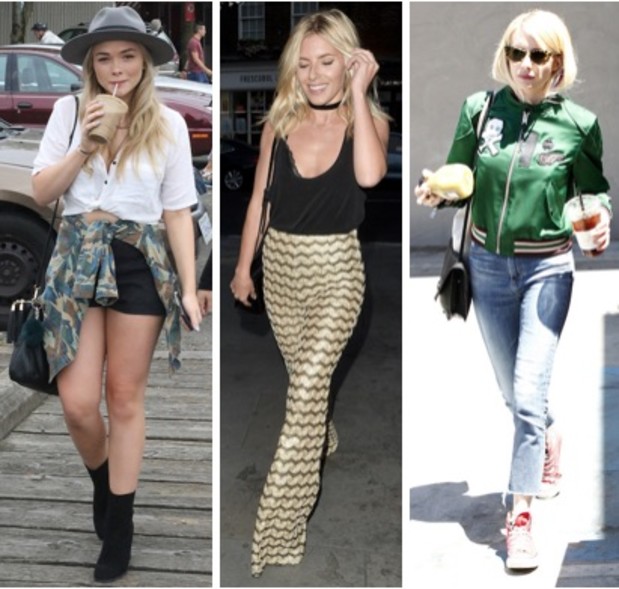 These stars show you how to rock patterns and patches like a pro.
Every week, I scour the web to find inspiring outfits on your favorite celebs and help you recreate their looks! This week, I was inspired by Natalie Alyn Lind, Mollie King, and Emma Roberts. Read on to see how you can get their looks for yourself.
Look 1: Natalie Alyn Lind's Camo Cool
Actress Natalie Alyn Lind enjoyed a day of shopping in Vancouver wearing a layered look with a pop of camouflage print.
Natalie rocked black high-waisted shorts, a white short-sleeved button-down (which she tied up into a knot) and a camo print jacket tied around her waist. She completed her look with black ankle booties and a trendy gray wide-brim hat. Natalie's outfit is great for the transition into fall with its darker color scheme and layers for shifting temperatures.
Outfit Inspired by Natalie
Products: Bomber Jacket, Top, Shorts, Hat, Booties
You can't go wrong with a classic black and white color palette à la Natalie's look. Pair black twill or denim shorts with a white button-down short-sleeved shirt for a simple, chic combo. Add playful edge by throwing in a print like camo, in the form of a light jacket. This camo bomber jacket is a cute piece that feels very "fall," and is great for layering. Wear it tied around your waist like Natalie for a super cool yet functional look.
For a warmer day, sandals or flats would work with the outfit, but black ankle booties will give this look an edgier feel perfect for the upcoming season. Complete the look with a gray wide-brim hat, another fall staple.
Look 2: Mollie King's Printed Palazzo Pants
Singer Mollie King was spotted out in London in an eye-catching ensemble featuring a super bold print.
Mollie wore a pair of gold and black chevron print palazzo pants, balancing out the pattern with a more understated black sleeveless top. She accessorized with a black choker necklace, one of the hottest trends of the moment, along with a delicate metal necklace and a black crossbody bag. Mollie's stylish, unique look is ideal for a night out on the town.
Outfit Inspired by Mollie
Products: Pants, Top, Choker Necklace, Bag, Wedges
You will definitely stand out from the crowd in printed palazzo pants! This black and white pair features an abstract chevron print reminiscent of Mollie's, and these also double as fab beach pants. For a night out look, balance the bold print and wide-leg cut by wearing them with a simple yet chic satin camisole with a lace neckline. You can also get the look by pairing them with a black tank and bralette, as Mollie did.
Accessorize with a trendy choker necklace – this one has a more delicate chain necklace attached, perfect for emulating Mollie's look – and a black crossbody bag. Since palazzo pants tend to be long, wear them with tall wedge sandals that will help lengthen the look of your legs and allow the pants to flow as you walk.
Look 3: Emma Roberts's Patchwork Bomber Jacket
Emma Roberts ran some errands in L.A. wearing a cool, laid-back look that is awesome for the back to school season.
Bomber jackets have been trending for a while now, and the hottest bomber jackets for fall feature embroidery or patches. Emma embraced this new look, pairing her patched green bomber jacket with cropped straight-leg jeans, red high-top sneakers, and cat-eye sunglasses. The patches and Emma's bright sneakers give her functional look a playful, eye-catching twist.
Outfit Inspired by Emma
Products: Bomber Jacket, Bodysuit, Jeans, Sunglasses, Sneakers
To get Emma's look, start with a bomber jacket that features patches, or test your DIY skills by buying some iron-on patches and giving your current bomber jacket a fun update.
Emma wore a black bodysuit underneath her jacket, along with a pair of cropped straight-leg jeans with a raw hem. This bodysuit looks like a tank top, making it totally wearable for most occasions.
Give the ensemble another trendy touch by rocking some cool cat-eye-inspired sunglasses, and a pop of color in the form of red Chuck Taylor high tops (or any other sneakers of your choosing). Sneakers are the ultimate comfy option for walking to class or running errands, and a brightly colored pair makes a fun statement.
What do you think?
Which outfit would you be most likely to wear? What other celebs would you like to see featured? Leave a comment and let us know!
Source: #Fashionblogger #fashiontrends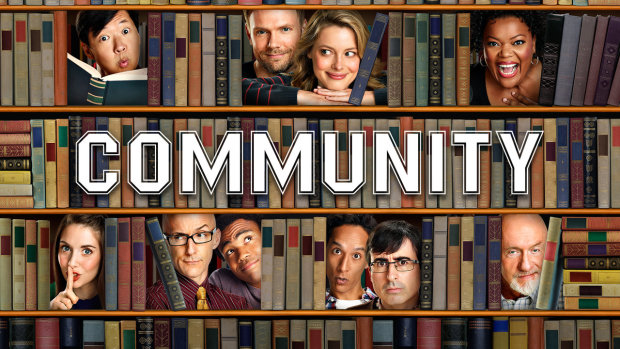 Heads up, class is in session!
Now that's school back in session for the fall term, let's get some inspiration going from some of TV's finest: the zany ensemble cast of NBC's Community!
For those of you who don't know, Community was a TV sitcom which aired its series finale just last year and followed the wacky adventures of fictional community college students. Running from 2009-2015, the show had a massive cult following, the likes of which demanded "six seasons and a movie." Though the movie's not out yet—nor is it scheduled for a release date anytime soon—fans like myself prepare for the hopeful day by obsessively re-watching the show, which is currently airing on Hulu (and Netflix if you live outside of the U.S.).
Without further ado, here are three cute school outfits inspired by Community's female cast members!
Britta Perry
Played by Gillian Jacobs (don't confuse her with Suicide Squad's Margot Robbie!), Britta Perry is an oftentimes ditzy—but always genuine and well-meaning—Psychology major. Settling down in community college after a dramatic period in her life of anarchism and social activism, Britta is powered by her passion for helping others. She also has a tendency to go overboard and mess things up, which leads to her friends using some variation of the phrase, "oh no, she Britta'd it!"
Products: Shirt, Jeans, Jacket, Bag, Shoes, Necklace
In Community, Britta's wardrobe is effortlessly cool and classically edgy. Copy her biker chick style by pairing a grey T-shirt with faded skinny jeans and a quintessentially-Britta jacket. Round it off with a dark brown bag, a peace sign necklace (harking back to her gung-ho activist days), and black booties—you'll be almost too cool for school!
Annie Edison
Played by Alison Brie (who some of you may remember as Trudy Campbell from Mad Men), Annie Edison is the stereotypical teacher's pet and star student of the fictional Greendale Community College.
While Annie's the youngest of the bunch, she's also the most book-smart, which makes it hard for her to let go of her overachiever tendencies and unwind. Still, Annie's got a good heart, and her close relationship with Jeff, the leader of the pack, is the classic "will they or won't they?" conundrum of the series.
Products: Blouse, Cardigan, Skirt, Shoes, Backpack, Watch
In Community, Annie's style is a perfect mix of girly and preppy. She always manages to look polished and clean-cut, so imitate her looks by layering a cute blouse with a short floral skirt and signature Annie cardigan. Finish up this ensemble with a JanSport backpack (because Annie's academically focused) and a handy watch, and you'll be ready for anything your classes throw at you!
Shirley Bennett
Played by Yvette Nicole Brown (Josh's strict boss in Drake & Josh!!), Shirley Bennett is the "mother hen" of the group, taking on the role of a kind and compassionate parental substitute to her younger friends and providing the absolute best snacks.
Though most of the time she's defined by her Christian values and sweet personality, Shirley's sassy retorts and quick-tempered words reveal a different side to this strong businesswoman!
Products: Blouse, Maxi Skirt, Cardigan, Shoes, Handbag
In Community, Shirley wears both conservative clothes and professional attire to reinforce both her religious beliefs and business aspirations. Be inspired by her wholesome wardrobe by matching a striped maxi skirt with a peasant top, button-down sweater, and black kitten heels. Add on a designer handbag to show the world how professional you truly are!
Thoughts?
Have you seen Community? What's your favorite character and why? Would you wear any of these outfits on your way to class? Is there another TV show you'd love to see featured on CF? Leave a comment down below and let us know what you think!
Source: #Fashionblogger #fashiontrends