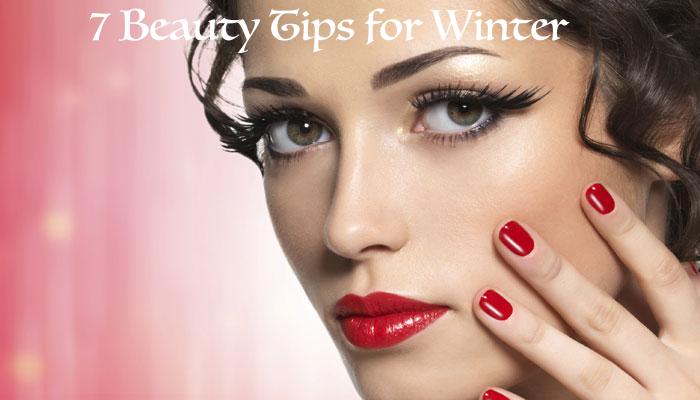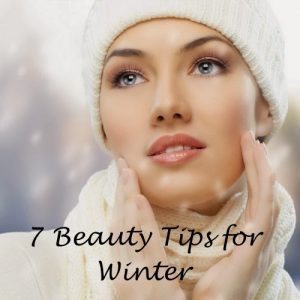 7 Beauty Tips for Winter 
Contributor : Hannah Miller
When the weather outside is frightful, you'll need to take extra measures with your hair, makeup and skincare routines to fight off the effects of winter. Here are just seven ways to maintain your beauty no matter how cold and slushy it is outside.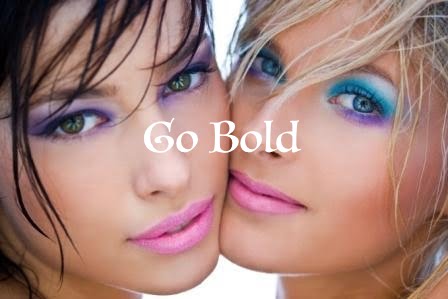 1. Go Bold
Save your pastels for spring. When everything is cold and gray in the middle of winter, bold colors will bring a little life back to your face and make you stand out from the crowd. Think about bright blues, sizzling reds and shocking greens.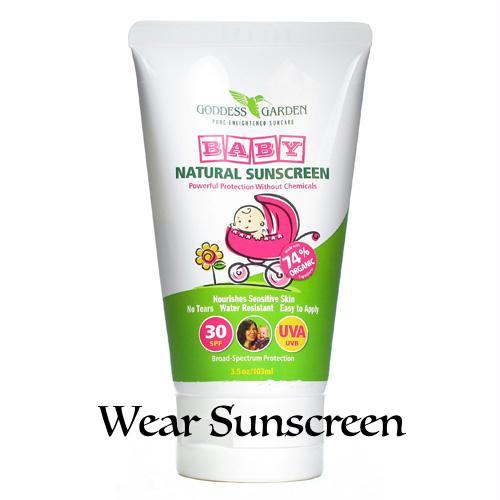 2. Wear Sunscreen
This is especially critical if you participate in outdoor winter activities like skiing or ice skating. The sun is just as damaging to your skin in winter as it is in summer, so make sure to put on that UVA/UVB protection. You might want to wear sunglasses to protect your retinas, too.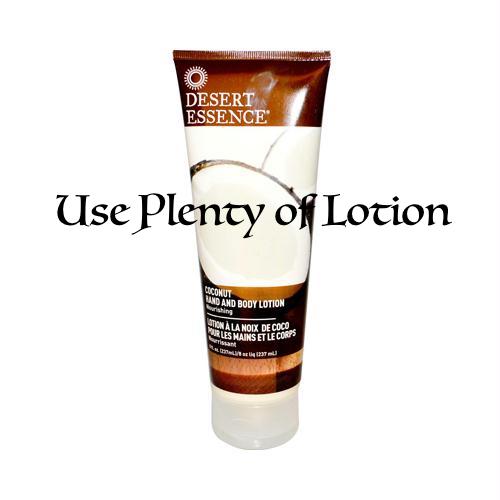 3. Use Plenty of Lotion
Winter skin needs a daily moisturizing routine to maintain its softness. While cleansers and body sprays can help, nothing beats good old-fashioned lotion at the end of the day, so stock up on your favorites and use them liberally.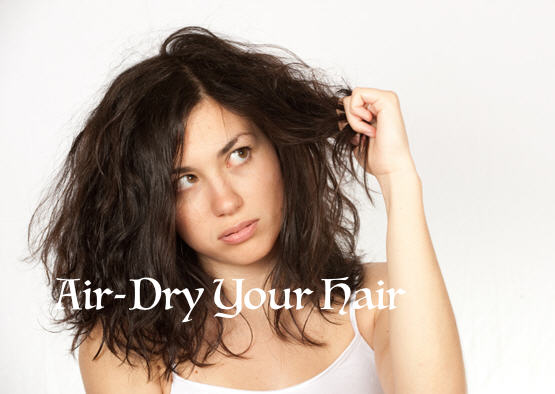 4. Air-Dry Your Hair
Blow dryers are terrible for your hair at any time of year, but they're especially awful when you're using them every day to avoid a cold, wet head on a cold, wet morning. As much as you can, try to let your locks air-dry.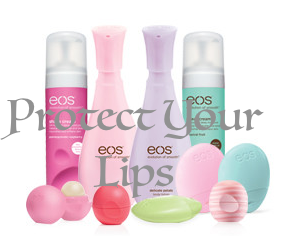 5. Protect Your Lips
No one likes the feeling of dry, chapped lips, but they're an unfortunate side effect of winter weather. The good news is that hydrating eos lipbalm can be used to lock in moisture and keep your lips smooth and plump.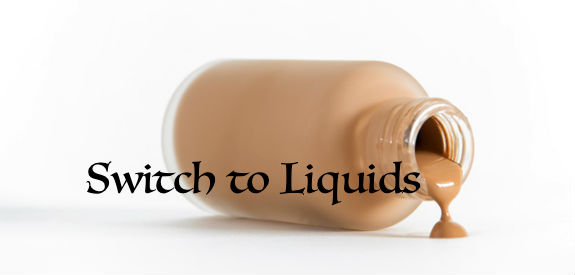 6. Switch to Liquids
Powdered makeup doesn't always fare well in the cold. It has a tendency to crack, flake and cake when exposed to extreme temperatures. Switch to liquid-based foundations and eyeliners if you want your makeup to look the same in the afternoon as it did in the morning.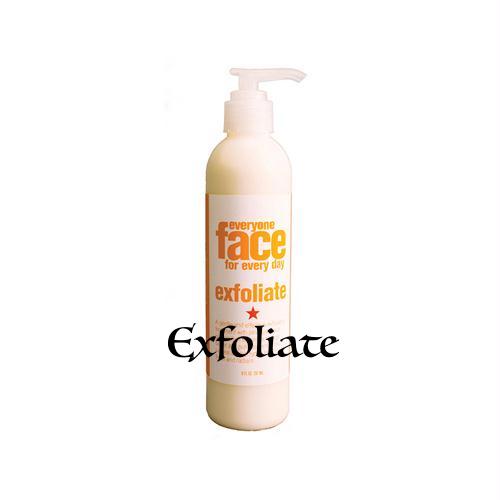 7. Exfoliate
Last but certainly not least, remember to exfoliate! Dead skin cells need to be regularly purged to keep your skin looking healthy and smooth, and this is especially true when winter weather is chafing you at every step. Try to exfoliate at least 2-3 times a week.
These are just a few ways to stay beautiful even when the wind is howling outside.
Good luck! Happy winter!

Make this springtime boho trend winter-appropriate.
L-R: 1 – Urban Outfitters, 2 – Express, 3 – ASOS
Off-the-shoulder tops count among my favorite current fashion trends. They're the perfect way to show a little skin but still remain sophisticated. They're incredibly versatile, as well: It's easy to pair them with something casual for a day in class and then dress them up for a night out.
Keep reading to see some ideas on how to perfect this trendy boho look in the winter months.
Off-the-Shoulder Top: Class
Products: Top – Free People, Jeans – Boohoo, Scarf – Athleta, Bag – Sole Society, Shoes – Gap, Belt – Lulus, Rings – Mango, Choker – Miss Selfridge
It can be a struggle to motivate yourself for class, but dressing cute is a great way to get into a focused, productive mood.
Ripped jeans and an off-the-shoulder top form a perfect casual yet fashionable look for class. A chunky belt with silver accents gives this otherwise simple outfit a touch of flair. A black choker is the perfect go-to accessory for any off-the-shoulder ensemble and this tote bag will fit all your class essentials!
Off-the-Shoulder Top: Night Out
Products: Top – Free People, Skirt – Urban Outfitters, Shoes – Shoe Dazzle, Scarf – L.L. Bean, Phone Case – Ava Wilde, Nail Polish – Net-A-Porter
Corduroy skirts are almost as trendy as off-the-shoulder tops right now! This skirt manages to transition the top from casual to dressy. I love how the red flats add a pop of color to this otherwise neutral toned outfit. Tie a striped silk scarf around your neck for another fun accessory.
What did you think?
Do you like the off-the-shoulder trend? Did you like the way the trend is styled in the above sets? How would you wear this top? Please let me know!
Source: #Fashionblogger #fashiontrends

Save at Aeropostale, Kohl's, Macy's, Nasty Gal, and Urban Outfitters this weekend!
Aeropostale is offering up to 40% off plus free shipping over $75 through 1/25.
Banana Republic is offering up to 40% off their best styles. No code needed. Restrictions apply. Ends 1/23.
Converse is offering up to 40% off select styles through 1/21.
Dorothy Perkins is having a Final Clearance sale – prices are slashed on tons of items through 1/24.
Kohl's is offering 20% off with code WINTER20 or 30% off with a Kohl's charge and code COCOA30 through 1/22.
Folica is offering 25% off sitewide through 1/22 with code FRIENDSNFAM25.
J.Crew Factory is offering 20% off your purchase of $100+ through 1/24 with code GOODDEAL.
JCPenney is offering an extra 30% off $100+ or an extra 20% off under $100 through 1/22 with code GOSHOPS52.
Lancome will give you free standard shipping and will let you customize a 7 piece gift with an order of $60+. No code is needed. Offer valid through 1/26.
Lord & Taylor is offering up to 75% off clearance with code FINAL through 1/31.
Macy's is offering up to 50% off contemporary and designer brands through 1/22.
Miss Selfridge will give you 30% off dresses through 1/24. Selected lines only.
Nasty Gal is offering an extra 30% off sale styles for a limited time!
Nine West is offering 25% off new arrivals through 1/23. Also, get free shipping when you spend $75+.
Sperry will give you select boots with code BOOTS79 through 1/23.
Stila is having a Happy Hour sale today, 1/20 only. Get 25% off all orders from 3PM EST to 6PM EST – use code HAPPY.
Target will give you 25% off bedding and bath plus an extra 10% off with code HOMESTOCKUP through 1/21.
The Body Shop is offering items for buy 3 get 2 free plus free shipping through 1/22.
The Trend Boutique is offering 50% off sitewide with code OMG50 through 1/31.
Urban Outfitters is offering 20% off bedding, rugs, select decor, and more through 1/23. Also, all jackets and outerwear are 30% off for a limited time!
White House Black Market has Ponte pants for BOGO 50% off through 1/30.
Source: #Fashionblogger #fashiontrends

We've got tips for beating the January blues, the new Urban Decay Vice Liquid Lipsticks swatches, interview prep tips, and more!
Ooh, we are getting excited for Katy Perry's new shoe line!
18 Things You Need to Know Before Watching Netflix's A Series of Unfortunate Events, via Buzzfeed.
LOL: This conspiracy theory will change how you feel about "The Bachelor"'s newest villain.
Netflix is rebooting "The Magic Schoolbus" and we are FREAKING OUT.
Handy: a list of all the cruelty-free brands available at Sephora.
Natural Remedies for PMS, via Lauren Conrad.
Oooh, Temptalia has swatches of the new Urban Decay Vice Liquid Lipsticks and they look amazing!
31 Easy Black Outfits That Will Speak to Your Soul, via PopSugar.
You probably know that your used makeup brushes might not be clean… but these testing results will make you want to wash them ASAP.
6 Ways to Style High-Top Sneakers. <3
Cupcakes & Cashmere shows you how to beat the January blues.
Sad news: American Apparel is closing, well, everywhere.
See also: 26 Things to Buy at AA Before It Closes.
These Beyonce memes will truly never get old.
Also from Buzzfeed, some lovely Tumblr posts that will definitely make you laugh.
Oh man: Ellen's version of La La Land is so great.
How to Winterize Your Skincare Routine, via The Kit.
We loved this article about embracing a twisty and imperfect career path, from Man Repeller.
Also from Man Repeller: Why I Stopped Caring About Being Cool.
There's an Ugg x Phillip Lim collabo in the works — and we couldn't be more excited to see more.
15 Interview Prep Tips You Haven't Heard, from Refinery29.
Maisie Williams is teasing the GoT Season 7 finale! Aaaaah!
Mmm, the Pioneer Woman has a homemade pop tarts recipe that looks fantastic.
Budding photographers, you need to check out this awesome map.
Also, Harvard is offering a free digital photography class!
The Fashion Spot breaks down the hair color trends we'll see in 2017.
WhoWhatWear lists some 2016 trends you'll continue seeing this year.
What Michelle Obama Wore and Why It Mattered, via the New York Times.
Vogue lists the best fashion Instagrams of the past year.
This Tumblr for dELia*s catalogs is the stuff of our '90s dreams.
Barefoot Blonde has some super cute 3-minute hairstyles to try.
A guide to style for lazy girls — not that any of us are feeling this way over winter break, ahem.
8 Simple Strategies for When You're Struggling to Declutter.
Love this: 6 Hobbies You Can Pick Up in 30 Days.
OMG, so cute — the Portland Zoo's animals had SO much fun in the snow.
Source: #Fashionblogger #fashiontrends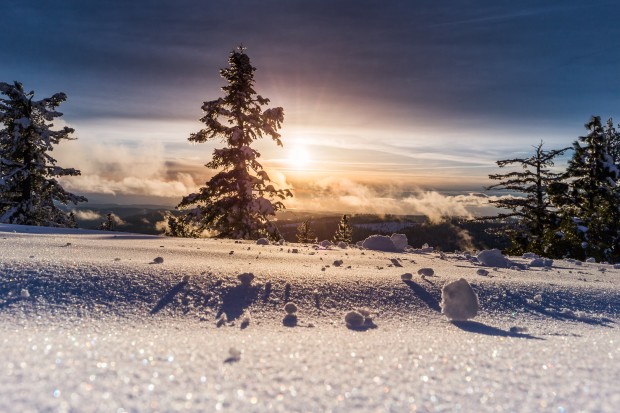 You're traveling somewhere cold, wet, and snowy. What do you bring? What do you wear?
Many say that there's a fine line when it comes to fashion in the cold. As cute as your outfit may be, the most important thing in sub zero temps is staying warm. So how can we balance comfortability and fashionability? Read on for three outfits to wear in cold weather, especially if you'll soon be vacationing somewhere chilly.
Snowy & Fashionable
Products: Jacket – Lands End, Shirt – Madewell, Joggers – Lord & Taylor, Boots – Nordstrom, Scarf – Target, Beanie – Lord & Taylor, Glasses – SCP
Here, I've created a layered look to ensure warmth and comfortability. A flannel layered with a knit scarf will keep your chest warm while winning you some style points. A thick parka will be your BFF in the snow, while thick faux fur boots will keep your toes warm when walking. The beanie and glasses (obviously, only if you need them) are used as accessories to pull the simple look together.
Cold Night Out
Products: Coat – House of Fraser, Sweater – Kohl's, Jeans – H&M, Boots – JustFab , Bag – H&M , Blush – Lord & Taylor
This ensemble here is the perfect outfit for a lunch or dinner in frigid temperatures — it is not intended to be worn in the snow. However, if you are in dry, cold area this is an ideal outfit. The pieces are simple but modest.
This look is all about the coat — this camel wrap coat will keep you warm and comfortable all day long. Additional undergarment layers can be used to stay warmer under the collared sweater. The boots elevate the outfit for a cozier look, however they can be switched out for snow boots if conditions are snowy.
The shoulder bag here is a small component and can be used to hold your gloves and beanies if necessary. When rocking such a neutral outfit, I recommend adding a touch of color on your cheeks for balance.
Snow Hikes
Products: Jacket – Dick's Sporting Goods, Vest – Macy's , Sports Bra – JCPenney, Leggings – H&M , Shoes – 6PM, Beanie – Sole Society
Oftentimes when the weather is cold, we've gotta get out and get active to keep ourselves warm. This outfit is perfect for a run following a cold night.
A cool sweatshirt and down vest will ensure warmth and easy movement for your run. The beanie will keep your ears and head warm as you hit the pavement with some New Balance running shoes. However, if needed the shoes can be switched out for hiking boots — after all, certain trails may require sturdier footwear.
It is crucial to understand the local weather conditions to ensure your safety while on vacation. However, this is a versatile look that can be modified if weather conditions are more severe.
What do you think?
Are you traveling anywhere cold this winter? If so, where? What are you planning to wear? Tell me in the comments!
Source: #Fashionblogger #fashiontrends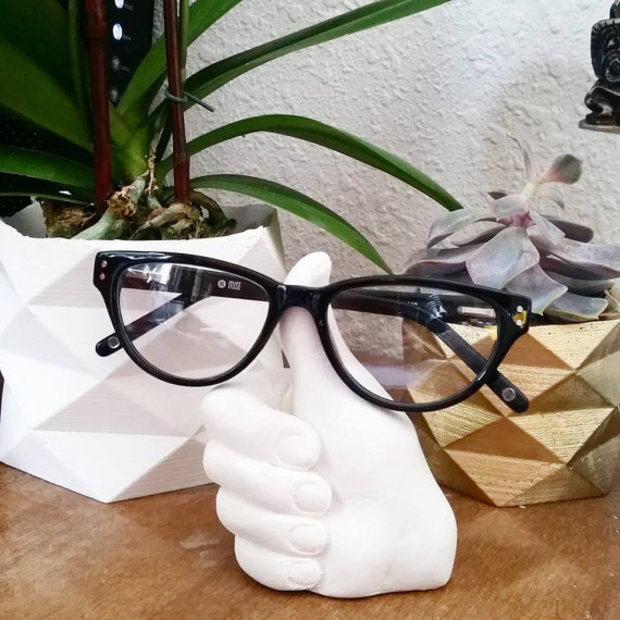 Just because you study there doesn't mean it can't be exciting!
I'll be honest – desks are not my favorite places to be. I would much rather be laying on my bed or the couch, because it probably means I'm watching Netflix instead of studying.
Desks, however, are pretty important to college students and as much as I hate to admit it, they're the best place to work. Because of this, it's important that you have a workspace that makes you happy so that you can work for long periods without getting restless. One way to make being at your desk less of a chore is to make it more exciting!
Here are seven desk accessories that will make you happier to stay sitting:
Thumbs Up Glasses Stand
If you wear glasses, this one's for you! This adorable glasses stand is perfect for holding your frames until you're ready to wear them, and makes it easy for you to find them in the morning. If you only wear your glasses when you're at home studying, this can be your go-to spot for keeping them safe!
Dinosaur Lamp
This cute oragami Brachiosaurus will light up your desk – and your day! Powered through an LED, he'll glow bright and remain cool to the touch. If you want a different type of dinosaur, there are others available such as a T-Rex and triceratops, and even other animals like the elephant or bear.
Buro Accessories
This desk accessory set is perfectly chic, from the cool blue hues to the geometric shape. Each of the accessories is the same height, which lets you rearrange or stack them in any order. Plus, I will say from experience that having your own stapler is a big help and will prevent you from showing up to class with your ten-page report flying around.
Desk Plaque
Say goodbye to the typical nameplate and introduce some sass to your workspace. This plaque gets you motivated through female empowerment, and will likely make you smile on a daily basis.
Pencil Porcupine
Sure, he's displayed with colored pencils, but this porcupine isn't just for kids! If you have lots of writing equipment that you're constantly searching for, why not invest in this organizer and keep it all in one place?
Bubble Calendar
I first saw this in Urban Outfitters a few years ago and fell in love with it. What's more fun than counting the days by getting to physically pop something? This calendar would hang nicely on a wall and also features colored stickers so you can mark important days.
Acronym Sticky Notes
Sometimes you just have to express yourself in the most accurate of terms. Whether you're marking things in a textbook or just leaving yourself some reminders, these sticky notes make it more fun to write notes.
What are your favorite desk accessories to spice up studying?
Do you feel more motivated to work when your space is better decorated? Share your experiences in the comments section!
Source: #Fashionblogger #fashiontrends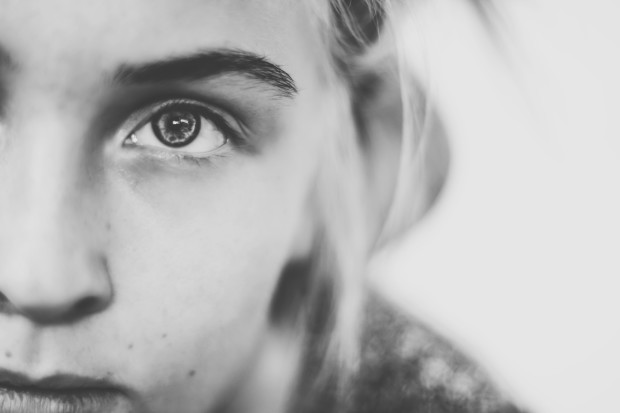 Because you deserve to look like a model without makeup.
I'm an instant gratification kind of person. When I start using a product, I want it to work immediately. And as someone with the world's most sensitive skin, I've tried basically every product Ulta, Sephora, and Target has to offer.
After years of suffering through obnoxiously dry, red skin because I wanted to save a few bucks on face products, I've come to the realization that when it comes to what you're letting your skin soak up, this is the one time when it can actually be better to splurge, not save, especially if you want to get results right away. After all, that skin is going to be yours forever. Don't you want it to look nice?
So, thanks to all of my mad-science combination testing of every product imaginable, I've finally figured out which products are guaranteed to make your skin look smooth and flawless, and that also make a noticeable difference within a day or two of usage. You can't get any better than that, right?
Products: Bliss Micro Magic – Kohl's, Benefit Foamingly Clean Facial Wash – Ulta, Clinique Cleansing Bar – Macy's, Soy Face Cleanser – Fresh, Rose Face Mask – Sephora
1. Bliss Micro Magic Spa-Powered Microdermabrasion Treatment
I call this product my "DIY Dermatology" because in my opinion, it exfoliates your skin at a professional level. It can be used twice a week and scrubs absolutely everything from your pores, making your skin soft and bright and smooth! If you've ever had trouble with too-visible pores, whiteheads/blackheads/other acne, or uneven skin, I would definitely recommend this product.
2. Benefit Foamingly Clean Facial Wash
This has been my go-to facial wash for years! It's soothing, perfect for all skin types, and makes your skin feel so incredibly soft and smooth. Also, it smells amazing and comes in the cutest packaging. .
3. Clinique Acne Solutions Cleansing Bar
This product is amazing if you're prone to breakouts, and can be used on both your face and the rest of your body! It literally cleared my skin up in less than a week. MAGIC. This bar should be used in addition to your normal shower gel or facial wash, and works like a charm.
4. Fresh Soy Face Cleanser
If you don't get any other product on this list, for the love of Sephora, buy this one.
How many of you use makeup wipes? Everyone? I figured. I mean, everyone knows that you have to take your makeup off before you go to sleep. Duh, basically rule #1 of skincare. But did you know that if you have sensitive skin, you might actually be harming your skin more than helping it?
Makeup wipes can actually dry your skin out by depriving your face of its natural oils, making your skin look red, blotchy, and dull. I started using this gel makeup remover by Fresh literally two days ago and my skin has already stopped being red and dry. I'm serious. It's insane. All you have to do is use a pea-sized amount to wash your face with every night (it even gets off mascara easily and without pulling out lashes!).
5. Fresh Rose Facial Mask
Okay, this product is pretty expensive, but it works. It's no joke the best face mask I've ever used. I started using it in conjunction with the matching Fresh Soy Face Cleanser, and my skin has honestly never looked better. I'm talking immediate results.
Also, most face masks can only be used once in a while or they can actually have negative effects on your skin, but this one can be used daily! Really helps if you like instant gratification. Just rub the honey-textured gel over your face and let it set for 5-10 minutes, then wash off.
What do you think?
What are your favorite products to use on your face? Will you be trying any of these? Let me know in the comments!
Source: #Fashionblogger #fashiontrends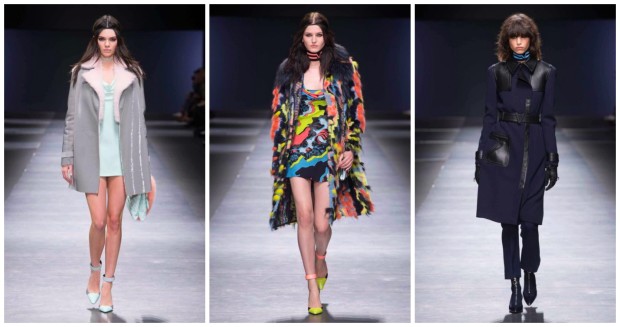 One of my favorite collections from one of my favorite designers – on a budget, of course!
It may be a (relatively) old collection, but Versace's Fall/Winter 2016 collection is one of my favorites. It's also interesting to see a lot of the looks from this collection now appearing in stores (aviator jackets, for example) – it really just shows how the fashion industry works. (Like this scene in The Devil Wears Prada! Ugh. Such a good movie.)
So, without further ado, let's take a look at Versace Fall 2016!
Look 1
This is a perfect look if you're after something a little different. The contrast between the textures is what makes this outfit so special. Embellishment, wool, leather, zips — there's a lot going on. But it works so well!
Products: Sweater – Popmap, Skirt – ASOS, Shoes – ASOS, Bag – Nordstrom
Look 2
This look is perfect for a work situation, or any time you need to look professional. I particularly love the collar detail and the flat satchel.
Products: Pants – Boohoo, Shirt – Dorothy Perkins, Necklace – Dorothy Perkins, Boots – Charlotte Russe, Bag – Kohl's
Look 3
It's a little late for New Years Eve outfit inspiration, but this would be perfect for it! Maybe next year? Or, if you're planning a big night out anytime soon, you really can't go wrong with all over sequins!
Products: Dress – Motel Rocks, Coat – Boohoo, Shoes – Asos, Earrings – Forever 21
What do you think?
Do you like these looks? Which is your favorite? Do you have a favorite collection you'd like me to cover? Let me know in the comments!
Source: #Fashionblogger #fashiontrends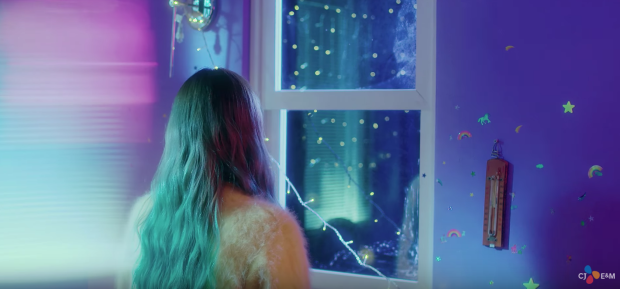 So many feels.
This week's K-pop fashion inspiration comes from Heize, a 25-year-old singer and rapper who made her debut in 2014.
Her popular track, Star, is a song about someone who has left. It could be a lover, a friend, a family member, or it might even refer to time that has passed. She compares them to a star which can't always be seen with the eyes or grasped with the hands but always remains where it is.
Check out the music video below: (and turn on the English subs!)
The music video, with its starry theme, is not only whimsical and aesthetically interesting, but it also offers great winter fashion inspiration. Here are three of Heize's looks I've re-created.
Look 1
Products: Sweater – Forever 21, Jeans – H&M, Shoes – Nike, Earrings – Forever 21, Socks – Topshop, Nail polish – Forever 21
Heize wears a fuzzy sweater with star-printed jeans, so I knew I had to use this Forever 21 sweater (fuzzy and with stars!). Because the top already has a lot going on, I kept the bottom simple with plain jeans.
As for accessories, I found these star earrings which are similar to the ones Heize wears. Also, I came upon these blue glitter unicorn socks (how cute!) which I thought were very fitting. And because Heize wears nail polish in the music video, I added a sequin nail polish as well.
Look 2
Products: Blouse – H&M, Pants – Old Navy, Shoes – Charlotte Russe, Nail polish – Forever 21, Necklace – Forever 21,
The white and blue blouse that Heize wore caught my eye, as did the background in this scene. I styled a white blouse and white pants together for a clean look and added some pizazz with crystal nail polish and embellished flats. Playing with the recurring star theme, I styled the outfit with a star choker.
Look 3
Products: Shirt – Zara, Jeans – H&M, Shoes – Zara, Earrings – Forever 21, Nail polish – Forever 21, Confetti – Forever 21
In this scene, Heize wears an embroidered white blouse with jeans and red boots (which add a pop of color). To this look, I added a star ear cuff and purple glitter nail polish to fit with the magical theme. In the music video, Heize also has confetti in her hair, so I included some just for fun.
What Do You Think?
Which look is your favorite? Which K-pop artist or group inspires you? Leave your comments below!
Source: #Fashionblogger #fashiontrends

Yas kween!
If you aren't already watching Broad City, we highly suggest you change that immediately.
The critically acclaimed Comedy Central series from executive producer Amy Poehler follows TV's baddest BFFs, Abbi and Ilana. Join them – and a lineup of special guests – as they find true love (or one-night stands), get high on life (among other things) and show New York City how it's done.
Broad City Season 3, which aired last year, guest stars Hillary Clinton, Vanessa Williams, Alan Alda, Rachel Dratch (Saturday Night Live), Cynthia Nixon (Sex and the City), Tracee Ellis Ross (Black-ish), Blake Griffin (Los Angeles Clippers), Adam Levine, Seth Green, Eugene Mirman (Bob's Burgers), and many more. Check out the trailer for Broad City Season 3 on DVD (in stores now!) here!
Now that you're up to speed, read on to see an outfit inspired by Broad City, plus enter to win all three seasons on DVD!
Outfit Inspired by Broad City
Products: Magnet – Etsy, Leggings – Forever 21, Hoodie – Forever 21, Phone Case – Forever 21, Hat – Forever 21, Sneakers – Vans, Sports Bra – Topshop, Backpack – ASOS
This outfit is perfect for going to work at a trendy gym like Soulstice… or just walking to class or running errands. The leggings are bright, bold, and very Ilana, while the backpack is polished and perfect for staying organized like Abbi. The sports bra was designed by the ultimate kween, Beyonce, while the hat and phone case are direct references to items worn in Broad City's third season. Yas!
Enter to win!
Ready to enter? Just use the widget below to enter the giveaway. One lucky reader will win all three seasons of Broad City on DVD! (U.S. shipping addresses only.) See our official giveaway rules for full terms and conditions.
Get social with Broad City!
For more on this ah-mazing show, be sure to keep up with Broad City on their official website, Facebook, Twitter, and Instagram, and with hashtag #BroadCity.
Disclosure: This post was sponsored by Comedy Central. The opinions, as always, are our own. For more information, please see our Disclosure page.
Source: #Fashionblogger #fashiontrends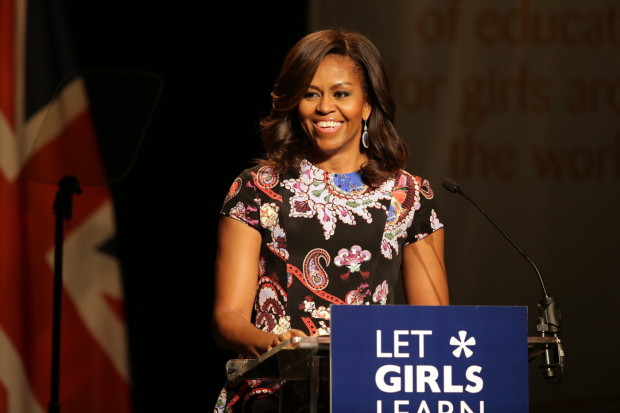 Get some style inspiration from the classiest First Lady yet.
She may be on her way out of the White House, but she'll never depart from the public's sartorial eye (or our hearts).
To celebrate Michelle Obama's eight years of fashionable attire in the White House (alongside eight years of tireless crusading against childhood obesity and unequal educational opportunities through her FLOTUS campaigns), we wanted to dedicate this celebrity-inspired post to her.
[Note: Because the outfits are largely based off of warm weather outfits, you will need to add a coat or other piece of outerwear to your look for winter wear. Also, if you're looking for more Obama fashion inspiration, check out my last article, "How to Dress up Like Malia and Sasha Obama"!]
Style Inspiration #1: Feminine & Floral
Style tip:
To update the classy-meets-preppy style that Michelle Obama favors, trade in her favorite brand of turquoise pearls and embroidered flowers for hip twisted beads and floral prints. It'll be more youthful than the original look, but just as snazzy.
Products: Bag – Vera Bradley | Camisole – Nordstrom | Sweater – H&M | Skirt – Modcloth | Necklace and Earring Set – Charming Charlie | Ring – Amazon | Shoe – DSW
What to wear:
Bright floral patterns
Light layers
A flowy midi skirt
Chunky, matchy-matchy jewelry
Style Inspiration #2: Pretty in Pink
Style tip:
Instead of sticking to one color palette for your outfit, mix things up by introducing an accent bag (or any other accessory) in a different shade. It's refined with a lovely twist!
Products: Dress – Gap | Shoe – Zappos | Scarf – Nordstrom | Nail Polish – Essie | Pantyhose – Nordstrom | Satchel – Charming Charlie
What to wear:
A cinch waist shirt dress
Simple, elegant accessories
Nude kitten heels
Light-colored nail polish
Style Inspiration #3: Casually Festive
Style tip:
For a chill look you can pull off anywhere, adhere to the 3-color maximum rule. Not only will you look good, but you will feel good with so much top-bottom-shoe coordination.
Products: Pant – Kohls | Cardigan – Old Navy | Earring – Charming Charlie | Top – H&M | Bag – Zara | Bootie – Zara
What to wear:
A cardigan sweater
Bohemian-inspired earrings
Dark top and pants
A red accent piece
Thoughts?
Are you a fan of Michelle Obama's style? Would you wear any of the outfits above? Do you have any ideas for future College Fashion posts?
Don't forget to comment, share, and like us on Facebook!
Source: #Fashionblogger #fashiontrends