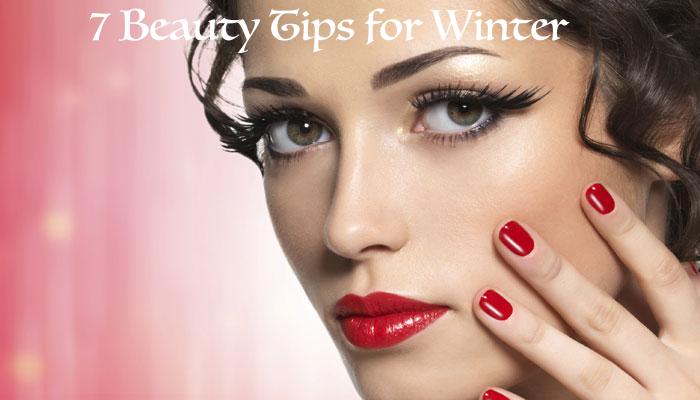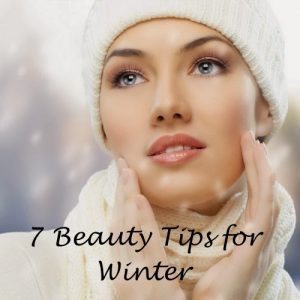 7 Beauty Tips for Winter 
Contributor : Hannah Miller
When the weather outside is frightful, you'll need to take extra measures with your hair, makeup and skincare routines to fight off the effects of winter. Here are just seven ways to maintain your beauty no matter how cold and slushy it is outside.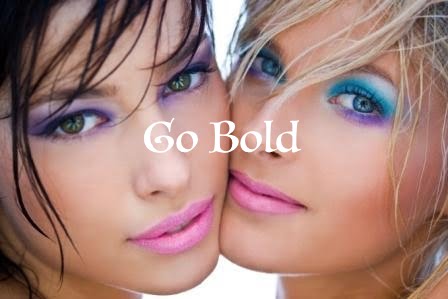 1. Go Bold
Save your pastels for spring. When everything is cold and gray in the middle of winter, bold colors will bring a little life back to your face and make you stand out from the crowd. Think about bright blues, sizzling reds and shocking greens.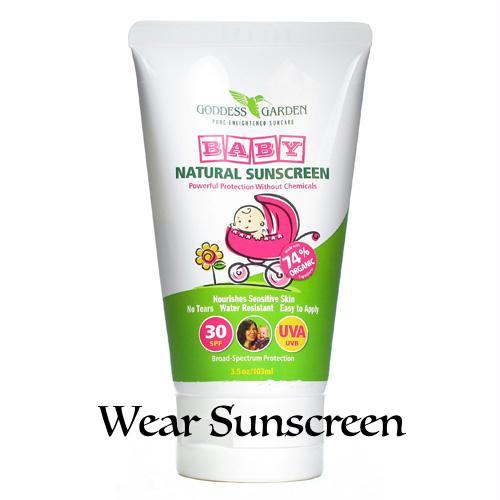 2. Wear Sunscreen
This is especially critical if you participate in outdoor winter activities like skiing or ice skating. The sun is just as damaging to your skin in winter as it is in summer, so make sure to put on that UVA/UVB protection. You might want to wear sunglasses to protect your retinas, too.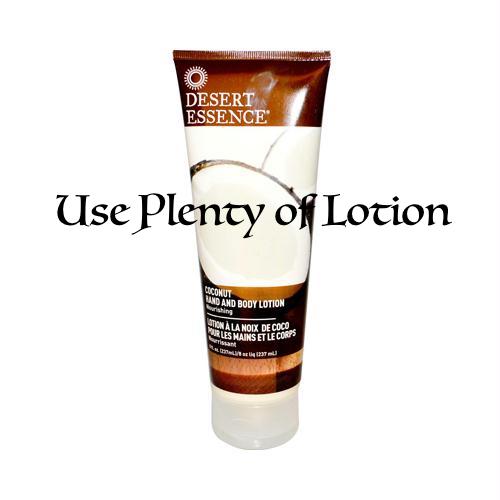 3. Use Plenty of Lotion
Winter skin needs a daily moisturizing routine to maintain its softness. While cleansers and body sprays can help, nothing beats good old-fashioned lotion at the end of the day, so stock up on your favorites and use them liberally.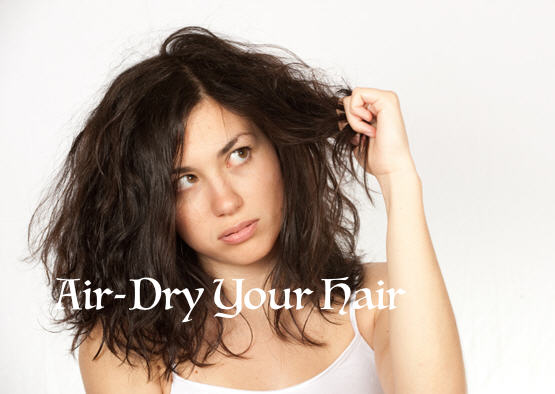 4. Air-Dry Your Hair
Blow dryers are terrible for your hair at any time of year, but they're especially awful when you're using them every day to avoid a cold, wet head on a cold, wet morning. As much as you can, try to let your locks air-dry.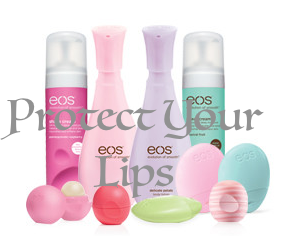 5. Protect Your Lips
No one likes the feeling of dry, chapped lips, but they're an unfortunate side effect of winter weather. The good news is that hydrating eos lipbalm can be used to lock in moisture and keep your lips smooth and plump.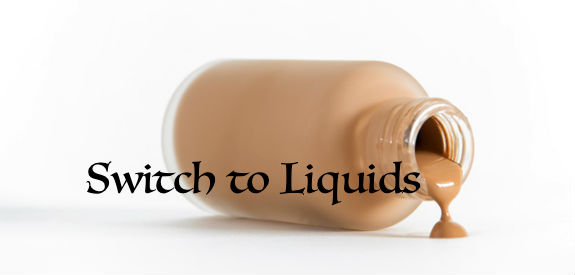 6. Switch to Liquids
Powdered makeup doesn't always fare well in the cold. It has a tendency to crack, flake and cake when exposed to extreme temperatures. Switch to liquid-based foundations and eyeliners if you want your makeup to look the same in the afternoon as it did in the morning.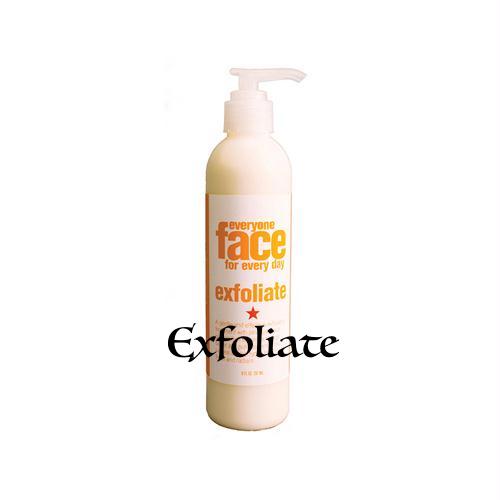 7. Exfoliate
Last but certainly not least, remember to exfoliate! Dead skin cells need to be regularly purged to keep your skin looking healthy and smooth, and this is especially true when winter weather is chafing you at every step. Try to exfoliate at least 2-3 times a week.
These are just a few ways to stay beautiful even when the wind is howling outside.
Good luck! Happy winter!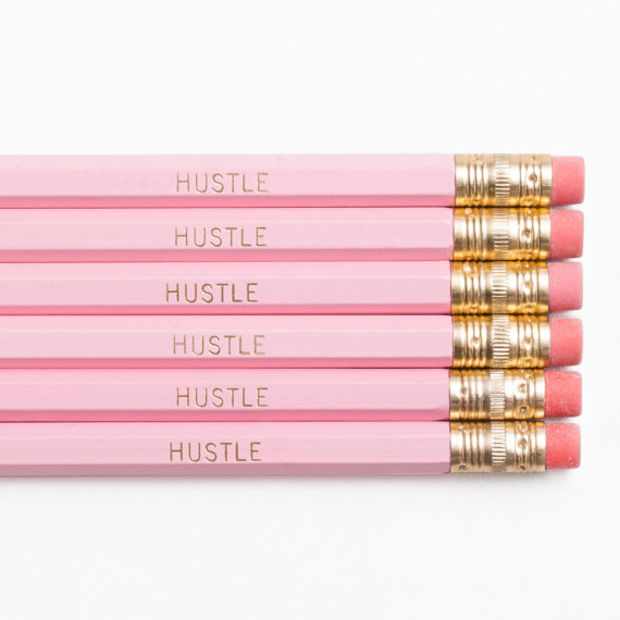 It's the perfect time of year to think pink.
Spring is no doubt the most colorful season of the year (sorry, fall). Soft blues, bright greens, and vivid yellows abound, but my favorite spring color also happens to be the season's hottest, pink. Pink is a classic. Pink is sassy, charming, cheerful, and just plain fun to wear and decorate with. What could be better for spring?
Of course, if you want the funkiest, most unique items around, you can't go wrong with Etsy. So, without further ado, here are 15 Etsy items to pink up your spring!
1. Pencils from FrankieandClaudeshop
These are the perfect little pick-me-up to help you get through that one exam standing between yourself and Spring Break. Hustle, ladies, hustle!
$2.00 each from FrankieandClaudeshop
2. Harem Pants from FunkandChill
Harem pants are seriously underrated. They're as comfy and breezy as they are stylish! If you have a bohemian sense of style in particular, you cannot go wrong with a pair of these. Go on, give 'em a try.
$12.95 from FunkandChill
3. Art Print from TheCrownPrints
What's better than pink? Pink with a splash of gold, that's what! This gorgeous print is sure to spice up your living space, and you can't beat the price.
$5.90 from The CrownPrints
4. "Treat Yo' Self" Pin from SleepyMountain
After all, you've been working hard all school year. You serve a little treat, don't you think? Let this pin remind you to be good to yourself, all year long.
$10.00 from SleepyMountain
5. Infinity Scarf from Derins
So many adorable flamingos! I can't. This would be the perfect pick for a spring break trip to Florida.
$19.95 from Derins
6. Vegan Lipstick from Etherealle
Should we just go ahead and make this gorgeous dusty rose the official color of spring? I think we should. As a bonus, this lipstick is totally vegan, so it's lip- and animal-friendly.
$9.95 from Etherealle
7. Stud Earrings from LamFaTiTa
So tiny, so dainty, yet so chic. This seller has tons of other cute earring options, too, just in case these aren't your style.
$13.00 from LamFaTiTa
8. Nail Polish from ilnpbrand
The official name is "Champagne Blush." I could say that over and over again. (Does anyone else buy nail colors just for the names? No, just me?)
$10.00 from ilnpbrand
9. Journal from JournalandCo
We've talked before about the benefits of journaling. Why not restart your New Year's resolution and get your daily journal on? You can record all of your spring break adventures in this cute one!
$8.00 from JournalandCo
10. Seed Bead Necklace from StephanieMartinCo
Forget "Millennial Pink": Hot pink is the best pink. Everyone knows that. This cool necklace will jazz up even the most basic of outfits. Again, it would be a fantastic Spring Break accessory that won't break the bank.
$20.00 from StephanieMartinCo
11. Choker from RiverAndStones
Chokers are the hottest trend this season, and adding a little bit of pink sparkle is sure to only make them hotter. And for only $8.50 a pop, you might as well buy a couple of these.
$8.50 from RiverAndStones
12. Ring from danslairdutemps
Sometimes all you need is a ring for that perfect touch of bling. This one mixes two of our favorite things, hot pink and gold glitter – yes!
$7.68 from danslairdutemps
13. Racerback Tank from MissMudPie
Racerback tanks are the perfect tops for fun-in-the-sun spring weather, and this one is extra special, with its funky, whimsical pink cactus flower theme. I could totally see this being part of a Coachella ensemble.
$25.00 from MissMudPie
14. Yoga Leggings from HuggingBearr
Spring, summer, fall, whatever…yoga leggings are always in season. Especially this elegant, ladylike pair. Wear them to exercise class or just around your dorm; the choice is yours.
$20.00 from HuggingBearr
15. "Boss Lady" Mug from sweetwaterdecor
Wake up on a lovely spring morning and take a sip of hot coffee from this beauty. You can thank me later; an amazing day is practically guaranteed.
$18.00 from sweetwaterdecor
What do you think?
Aren't these all amazing? Which is your favorite item? Let me know in the comments below! And don't forget to share this article! Until next time, Happy Spring, readers!
Source: #Fashionblogger #fashiontrends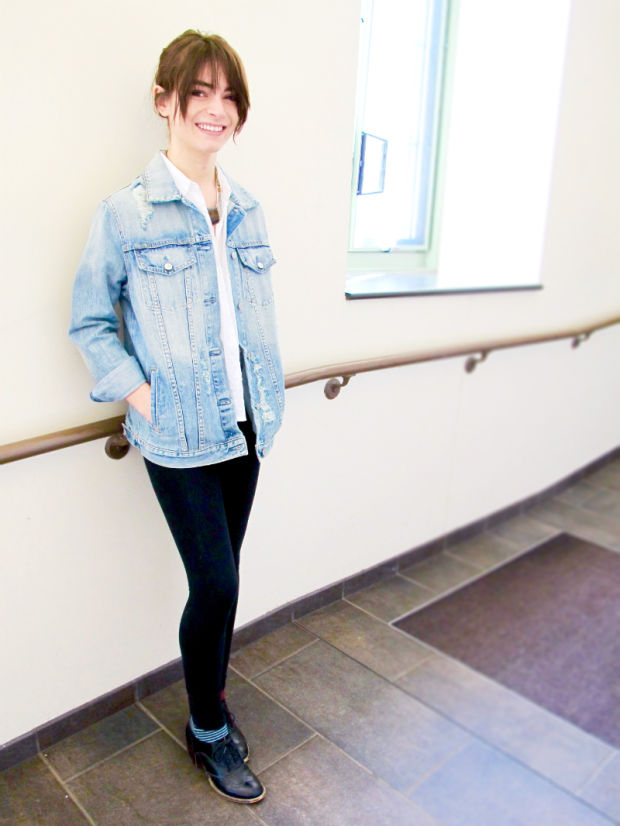 Shop local, dress unique.
Grace's laid-back, layered style is filled with comfy-cool pieces and one-of-a-kind boutique finds. Whether she's playing video games or performing spoken word poetry, her unique personality is mirrored in her swoon-worthy wardrobe.
Grace 101
Name: Grace
Year: Junior
Major: Arts and Humanities
School: Michigan State University
Hometown: Midland, MI
Let's Talk Fashion
Who or what inspires your style? "Probably a piece of advice that I got in high school. This will sound weird, but just bear with me. When I walk, I don't walk with much confidence or dress with much confidence, so I had a friend tell me to walk like I've just killed someone. So they meant if you walk like you just killed someone you walk with confidence, like a badass. Which has informed my style to a certain degree."
Where do you like to shop? "I try to do local stuff. I don't shop very often but when I do, [it's] when I'm visiting someone or visiting my grandparents [and] I'll see what's around. Otherwise it's online stores like Modcloth."
How would you describe your sense of style? "I don't quite know how to answer that question… Probably manic pixie dreamgirl meets trashcan. That's my aesthetic. That's the closest I've got."
How would you say your style has evolved since coming to college? "I would say I've embraced femininity more. I grew up with boys, brothers, [and] mostly male friends, so I never really explored that. Now I'll wear skirts every day! It's fun. I guess being separated from masculine influence and being surrounded more by women has made me realize that I can do this. I can wear dresses and skirts."
What fashion advice would you give others looking to improve their style? "Go with stuff that you can mix and match and that you can dress up and down. Like don't shop for occasions but get versatile things. That's what's helped me the most."
Why did you choose this particular outfit? "I like leggings. They're comfy and you can just do whatever. And I like this jacket just because it's big and warm and it makes me feel warm and cozy and makes me feel confident… like I could commit murder."
What are your favorite trends right now? "I like that curly, natural hair is coming back into style. I remember growing up in the early 2000's when the trend was stick straight, almost wet hair. So I'm glad that natural hair is viewed more positively now."
What do you do for fun? Do you have any unique hobbies or interests? "I play a lot of video games, do some writing… I like poetry, I do a lot of spoken word, play guitar, read… that's pretty much my life!"
If you could raid anyone's closet, who would it be and why? "I'm thinking of celebrities and I don't know a lot about celebrity fashion, but on Facebook recently I saw a post on Emma Watson's sustainable wardrobe which is cool, so I'll go with that."
Elements of Grace's Outfit
1. Denim Jacket
Whether molded into jeans, jackets, or chambray shirts, denim is a staple piece in every college girl's wardrobe. Because denim is such a basic fabric, it's easy to find or customize an item to fit your personal style. Grace's jacket has a slightly oversized fit with distressed detailing that adds an edge. Even though she purchased hers at a boutique in her hometown, finding a staple piece of outerwear at the mall or at your local thrift store makes this an essential, easy-to-get clothing item.
2. Heeled Oxford Booties & Mismatched Socks
Booties – especially if they're heeled – add an instant style boost to any outfit. Grace's oxford lace-ups add a touch of elegance; her mismatched socks, a hint of whimsy. As a bonus, she's had her oxfords for so long that she can't remember where she got them. It just goes to show that investing in a good pair of shoes can give you footwear that lasts a lifetime.
3. Handmade Jewelry
Handmade and from a local boutique in northern Michigan, Grace's necklace adds unique color and texture to her staple pieces. Taking a cue from Grace, step outside the mall, tear your fingertips away from your go-to online store, and check out the downtown area of your closest metropolis! Whether you're shopping boutiques or craft fairs, supporting local businesses and artists is a great way to get unique, one-of-a-kind pieces that no one else will have.
Now we want to know what you think!
Do you love Grace's handmade necklace? Would you wear her booties? Comment below and let us know what you think about mismatched socks.
Source: #Fashionblogger #fashiontrends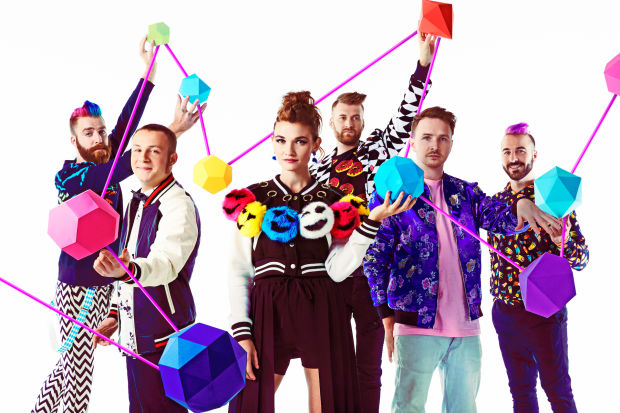 If you aren't already obsessed with them, prepare to be.
"On My Playlist" takes new hits and old favorites and turns them into outfits anyone can rock.
Last time "On My Playlist," I was getting ready for a very special concert experience… and as expected, Panic! At The Disco absolutely killed it. But I'm not here to talk about them: I'm here to talk about their opening act, MisterWives.
You may have heard of them before, be it as an opening act for the likes of Twenty One Pilots or while browsing YouTube, but they're having their moment again as P!ATD's opening act and by covering Chance the Rapper's song "Same Drugs."
Formed back in 2012 when frontwoman Mandy Lee decided to put together an '80s cover band for a party, the friends have been together since, releasing an EP and an album (second one is on the way!) that still doesn't fully capture the band's multifaceted sound and unstoppable energy.
Seeing them on tour was amazing, both because they can perform one heck of a set, and also because Mandy Lee's style is to die for. As soon as I got back, I watched their music videos and so was inspired for this week's column!
Our Own House
Products: Sweatshirt – Miss Selfridge, Shorts – Alternative Apparel, Bra – Fabletics, Running Shoes – Kohl's
I struggled to decide which outfit to recreate first (the heart sweater and final dance-off outfit made my heart flutter), but I kept coming back to the practicality of Mandy's practice outfit in "Our Own House".
Perfect for running errands after a run (or, you know, practicing to take down the local dance gang), this outfit values comfort over all. Take advantage of the spring weather and slip into a cropped sweatshirt and cute sports bra.
I love the red shorts for this look, but you could easily substitute yoga pants or regular leggings for more coverage. Finish off with your running shoes and you are set to take the world on with your funky fresh moves!
Not Your Way
Products: Pants – Amazon, Blouse – OASAP, Shoes – Modcloth, Tote – Kohl's, Suspenders – Kohl's
Inspired by Mandy's literal "borrowing from the boys" look in "Not Your Way," this outfit is perfect for when you want to be quirky-cute during Casual Fridays at your work or internship.
These jeans have a cute "tuxedo stripe" up the side of them, a nice little detail that dresses them up in an unexpected way. The blouse gets up back in touch with our girly side while keeping everything nice and clean.
The suspenders and tote are completely optional, but they're sly little nods to Mandy's character and help the outfit pop. Speaking of pop: the red pumps remind us of the color change at the end of the film and finish off the look perfectly. (If you wanted to make the outfit a bit more hipster-ish, Converse or oxfords would do the trick!)
Reflections
Products: Blazer – Charlotte Russe, Pencil Skirt – H&M, T-Shirt – Modcloth, Earrings – Aeropostale, Boots – Overstock.com
Easily my favorite song of theirs, Reflections is infectious, mischievous fun. I couldn't help but put some of the video's rebelliousness into the details of the outfit, which traditionally would seen at the office, but now can venture into the realm of nights out and brunches.
The graphic t-shirt is a crucial and flexible part of the outfit, perfect for tucking into (or leaving out of) the soft pencil skirt. (I chose the dark gray version here, but any of the colors would work!) The blazer keeps things looking pretty and polished, but you could switch it out for a cardigan or light jacket of your choice.
The boots are sturdy, perfect and practical if you're bar-hopping with the girls, but the earrings are my favorite touch. (So sassy and delicate!) In the style of Mandy Lee, you can switch the earrings out for a wild pair, or even get rid of the earrings altogether and stack bracelets. The choice is yours!
Bring Back the Beat!
What do you think? Have you been listening to MisterWives since forever — and what's your favorite song by them? What songs are you jamming out to now — and what songs should inspire my next outfits? Let me know in the comments!
Source: #Fashionblogger #fashiontrends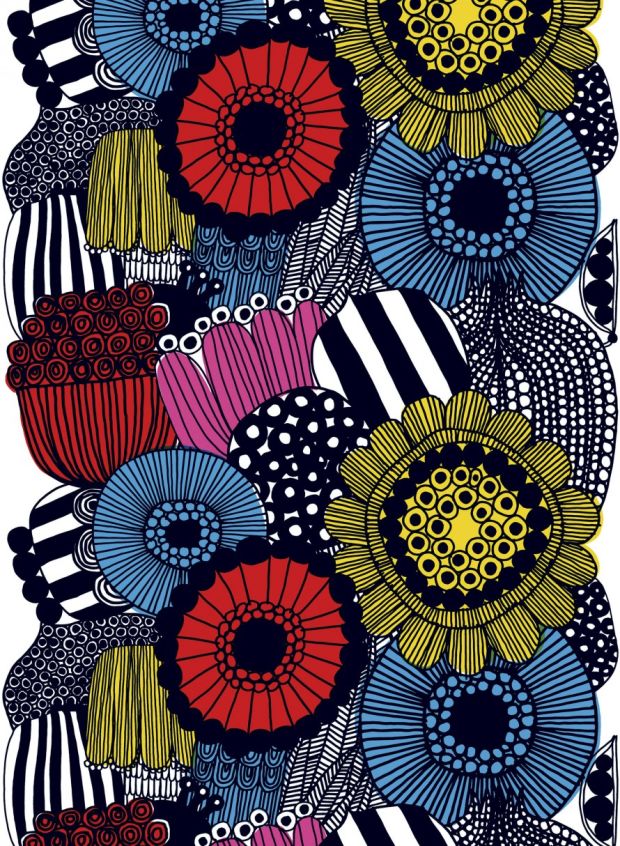 For this week's Designer Spotlight, we're exploring the iconic textiles of Marimekko.
For this week's Designer Spotlight, we're exploring the iconic textiles of Marimekko.
Marimekko is a Finnish textile and clothing design company based in Helsinki, created by Armi Ratia and her husband, Viljo.
Marimekko was founded during the postwar era in Finland to bring joy and positivity to consumers during difficult times. According to the Marimekko website, all began in 1949 when Armi Ratia created bold new print patterns for Printex, her husband's company. Two years later, in 1951, Armi organized a fashion show to demonstrate how their textiles could be used to create clothes. Women went wild for the colorful patterns and clean cuts, and a few days after the show, Marimekko officially registered as a company. The first store opened a year later, in 1952.
From the beginning, Marimekko was a company run primarily by women, creating products primarily for women. Armi Ratia was originally a textile print designer, but when Marimekko began, she focused her energy on running the company. She bestowed the design responsibilities upon up-and-comers such as Vukko Eskolin-Nurmesniemi, Maija Isola and Annika Rimala, who created the bold and colorful designs that would eventually define Marimekko's visual language.
The business took off in the '50s and kept gaining speed in the '60s, reaching peak popularity after Jacqueline Kennedy bought seven Marimekko dresses in one day.
The name Marimekko is a completely descriptive play on words. Mari is an anagram of the first name of the company's founder, Armi Ratia, and mekko means "dress" in Finnish.
Designer for Marimekko, Maija Lourekari told American Lifestyle magazine,
"I always find it a bit difficult to define exactly where I get inspiration. It can come from almost anywhere, at any time. More important to me is getting in the right mood to let the inspiration come and to let the thoughts flow. To find inspiration, I need freedom and time. Some thoughts can live inside my head for years before they become actual designs. At the moment, I love old rose, or actually the color of raspberries mixed together with porridge. I also love neon orange and dark green that has a bit of blue in it. I think colors come to life when they complement each other."
Marimekko is widely known for its vivacious patterns, but few are as memorable—or have as rich a story—as the Unikko print (seen above). The botanic pattern is unique and hard to miss. Although the company has branched out to other endeavors (Collaborations with Banana Republic, Target, and Converse, to name a few), it's the Unikko print that remains the brand's hallmark.
The pattern, which translates to "poppy" in Finnish, came to be after founder Armi Ratia condemned floral patterns, believing that they paled in comparison to those found in nature. Then-designer Maija Isola decided to rebel and painted a series of flowers in protest. Once Ratia saw Isola's designs, they were immediately included in her collection. The print is Marimekko's most iconic to date.
Today, Marimekko continues to create bold, exuberant prints that stay true to the company's original philosophy – to bring joy into everyday lives.
What do you think?
Is Marimekko your cup of tea? Have you enjoyed the twist on Designer Spotlight? Let us know in the comments below!
Source: #Fashionblogger #fashiontrends

Here are this weekend's best deals. Get 50% off at Topshop, BOGO 50% off dresses at Target, huge discounts at Zara, and more!
Aeropostale is offering $15 off $75 plus free shipping with code AFFSAVE15 through 3/24.
Banana Republic is offering 40% off all dresses and suits through 3/27. Restrictions apply.
Benefit Cosmetics is offering free shipping on orders over $35 with code SHIPGAL. Also, get a free big beautiful eyes palette on orders over $65 with code LUCKYEYES.
Charlotte Russe will give you 10% off orders of $70+ with code CRSPRING10 through 4/2.
Club Monaco is offering $25 off men's sweaters and women's pants through 3/27.
Dorothy Perkins is offering 20% off select lines through 3/26.
Gap is offering 40% off everything plus free shipping or 50% off in-store. Use code GAPWOW through 3/27.
Giorgio Armani Beauty has the following offer: Enjoy 15% off all orders! Receive complimentary shipping with $75+ orders and Giorgio Armani Lip Balm with $150+ orders. Valid 3/24-3/27 with code SPRING.
House of Fraser is offering up to 50% off across all departments for a limited time!
J.Crew Factory is offering an extra 40% off clearance and 300 styles under $30 through 3/27.
Keds is offering 10% off all sale items with code DEAL10 through 3/26.
Lord & Taylor is offering 20% off regular and sale items with code LTDAYS through 3/29. Also, take 30% off a great selection of dresses. AND all shoes and sandals are buy 3+ pairs, save 40%; buy 2 pairs, save 25%; or buy 1 pair, save 20%.
Mango is having their mid-season sale with up to 50% off through 4/9.
Miss Selfridge is offering an extra 20% off sale items in the extra 70% off section with code EXTRA20 through 4/6.
Nine West is offering 30% off everything through 3/29. Plus get free shipping on orders over $75.
Nordstrom has plus size clothing for up to 40% off through 4/21. Also, select Topman items are up to 50% off through 4/21.
Sally Beauty Supply is offering 20% off your entire purchase through 3/26. Use code 888463.
Sperry is offering 30% off Spring Favorites with code SUNNYDAZE through 3/26.
Steve Madden is offering 25% off plus free shipping with a few exclusions – use code SAVE through 3/27.
Target has women's dresses for BOGO 50% off, and handbags, wallets and jewelry for BOGO through 3/25.
The Body Shop is offering $15 off $60 + 40% off sitewide. Use code 15off60march through 3/25.
The Trend Boutique is offering 50% off site-wide with code LUCKY50 plus free domestic shipping.
Topshop will give you up to 50% off select lines in their mid-season sale.
Urban Outfitters has tanks, tees, and shorts for 25% off in stores and online for a limited time.
Walgreens has Maybelline, CoverGirl and L'Oreal cosmetics for buy 1 get 1 50% off through 3/25.
Zara's mid-season sale is still going on! There are tons of items marked down so be sure to check it out ASAP.
Source: #Fashionblogger #fashiontrends

Discover your perfect fashion industry job, how to send your bestie Starbucks in an instant, tons of easy recipes for your week, and more.
The Budget Babe shares her REAL thoughts about the Victoria Beckham for Target collab. Do you agree?
Quiz: Which Fashion Industry Job is Right For You? Lauren Conrad has your guide to industry careers.
The Budget Girl's Guide to Throwing a Party Like an Event Planner. Love these tips as party planning isn't always my strong suit.
Genius: Starbucks now allows you to send gift cards to friends via iMessage.
Runners, Well + Good has the best running apps to try.
17 Little One-Minute Hacks That'll Improve Your Life Instantly, via Buzzfeed.
Also from Buzzfeed, 5 Ingredient Dinner Ideas to try this week.
More yum: I'm totally making this vegan sushi recipe.
And these lazy day blondie bites look incredible for dessert.
The Best Met Gala Dresses of All Time, from ELLE.
Refinery29 breaks down Reese Witherspoon's beauty evolution. I swear she gets better looking with age!
What to Do With Old Clothes… in handy chart.
The 27 Movies to Get Excited About in 2017. CANNOT WAIT for Valerian and the City of a Thousand Planets!
Umm, just take our money, Kat Von D.
Racked explains something we've been wondering, too: How did "unicorn" become the must-have beauty aesthetic?
ICYMI, Buzzfeed interviewed Emma Watson with kittens and it was glorious.
BEYOND OBSESSED with Olympia Le-Tan's Hitchcock-inspired Fall collection.
Fashion Digest: What it's like interning for Vogue
It seems like all our favorite brands are going no-photoshop and we are here for it!
16 Shocking Truths About What It's Really Like to be a Disney Star. Who knew?
Umm, apparently Mariah Carey's "All I Want for Christmas Is You" is becoming a movie?
13 Times Emma Watson Totally Nailed the Whole Feminism Thing. <3
These cheap, easy to prepare lunch ideas that require zero cooking are perfect for gals on the go.
News alert: Success depends more on personality than intelligence, study shows.
Here are the new emojis we may be getting this year.
Yes! The "Love, Actually" reunion teaser has finally arrived.
Wow, these Beauty and the Beast costumes are so good! A for effort.
So obsessed with Ellen Degeneres and Portia De Rossi's Santa Barbara home. Why would they EVER sell it?
Necessary: 10 Things to Watch on Netflix When Life is Too Much.
This healthy edible cookie dough looks amazing — and easy to make.
The Beauty Department shows you how to do messy buns, two ways.
Where to buy budget-friendly mid century modern pieces. So helpful!
Because I'm Addicted shows you how to write the perfect email.
Selena Gomez answered Vogue's 73 questions and you will only love her more after you watch the vid.
And finally… Firefox has encountered a bug. Too great!
Source: #Fashionblogger #fashiontrends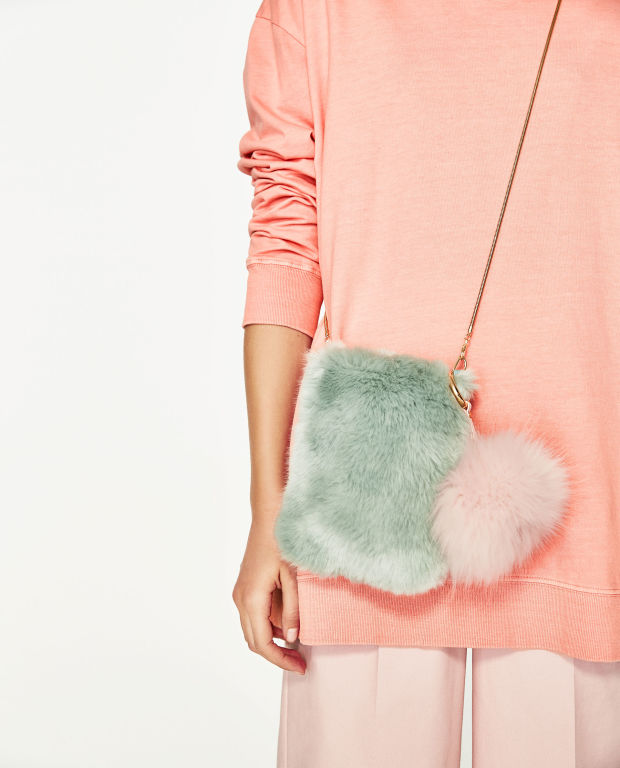 Check out some of my favorite "duo-chromatic" looks for the season.
Even though most of the country decided it was time for a good old-fashioned blizzard last week (even Florida- we got down to 50 degrees and everyone lost their minds), it is, in fact, Spring.
Nothing makes me happier than Spring palettes (florals and pastels are always part of my style!), and lately I've been having fun dressing in what I've been calling a "duo-chromatic" color scheme.
Instead of the more well-known monochromatic look, "duo-chromatism" refers to the idea of creating an entire outfit (including accessories, if you can!) using only two colors. Of course, you can use different shades of these colors, but the general scheme has to be limited to two segments of the color wheel. Pretty fun challenge, right?
So here are a few of my absolute favorite Spring fashion color combinations to get you into the perfect kind of floaty, carefree, sweet mood for Spring!
Purple + Seafoam
Products: Flower Crown – Forever 21, Tights – Target, Dress – Ruche, Necklace- ModCloth, Sunglasses – Unique Vintage, Shoes – ModCloth
My first favorite combination is purple and seafoam green. (Really my favorite color combination is lilac and seafoam, – my whole room is covered in it – but it's easier and more interesting to use different shades of purple.) This is such a nice, classic spring color combination, but the use of some darker shades of purple prevents the look from appearing to Easter Egg-y.
Use a simple seafoam dress as a base, then pair some neutral colored tights (I love these polka dot ones but you could go more subtle) with some sweet flats in a darker shade of that soft green color. For the nice contrast of purple, accessorize with a pretty rose crown in various hues and/or a pair of deep purple sunglasses. Finally, add a gold bumblebee necklace for that extra touch of Spring.
Gray + Yellow
Products: Bracelet – ModCloth, Earrings – Kate Spade, Backpack – Danielle Nicole, Jumper – Ruche, Cardigan – Forever 21, Shoes – Unique Vintage
Another one of my favorite color combos is gray and yellow. My favorite shades are a soft dove gray and pastel yellow, but this look features these colors in several different hues in order to best exemplify the "duo-chromatic" look.
Start with a pale gray jumper featuring a gorgeous crocheted top, then keep your arms covered from the spring chill with a heather gray long cardigan. The silhouette of the cardigan will look so cute with the jumpsuit since both pieces are around the same length.
For the bright pop of yellow, accessorize with some cute golden gemstone earrings, a mustard beaded bracelet, and pale yellow peep-toe heels. Complete the ensemble with a chic grey backpack.
Pale Pink + Blue
Products: Clutch – Disney Store, Petticoat – ModCloth, Dress – Unique Vintage, Earrings – Kate Spade, Brooch – Unique Vintage, Heels – Unique Vintage
Now, I know this look may not be everyone's cup of tea, but I'm going to have to buy everything in this set because I combined my two favorite colors with my favorite style aesthetic and now I'm obsessed. (Help!)
Pink and blue is always such a lovely, classic pairing, and the pastel versions of these colors are just the cutest! The combo always makes me think of Cinderella or Aurora, so this outfit takes its inspiration from the "modern princess," '50s-inspired clothing trends perpetuated by sites like ModCloth, Unique Vintage, and Pinup Girl Clothing.
Try out this style with a pale pink vintage-inspired dress layered – if you dare – over a white short petticoat for just the right amount of volume. For some pale blue representation in your outfit, slip on some stunning pale blue bowed peep-toed heels, then pin on a castle brooch for a Disney reference. Match the bows on your shoes with the bow on this adorable Cinderella-inspired clutch purse, then wear some beautiful pink gemstone earrings for the final touch.
What do you think?
Which color combination is your favorite? Will you be trying out any of these looks? Let me know in the comments!
Source: #Fashionblogger #fashiontrends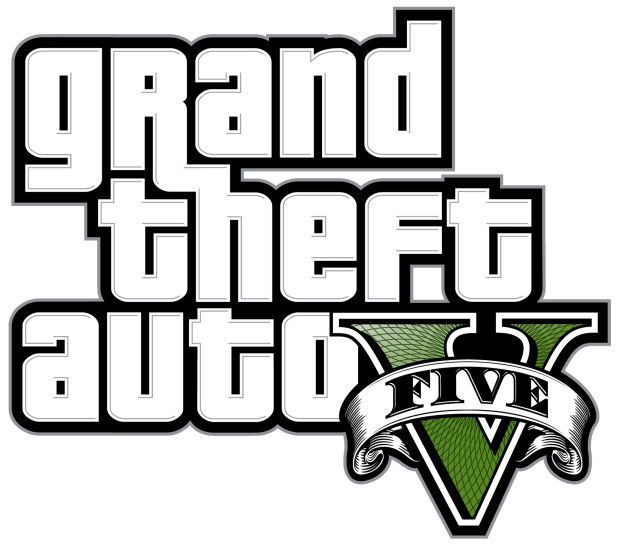 Bet you never thought you'd want to steal the style from this game…
Four years ago, Grand Theft Auto V took the gaming world by storm. Released in September 2013, this action-adventure game soon rose to popularity and sold over 75 million copies, also winning Game of the Year from multiple publications in the process.
If you're familiar with the GTA franchise, you know that these games are gritty, violent, and highly controversial. However, they also have depth: This game follows three criminals who aim to commit heists, but in the process, it humanizes these guys. Even though they're criminals, we're shown sides of them that make us almost feel sorry for them. (Another plus: A lot of the violence in the game is optional.)
While this game is the first GTA installment since 2008's Grand Theft Auto IV, my love for the series goes even further back. I first played Grand Theft Auto was when I was a child. And, yes, while I probably should not have been allowed to play back then, I enjoyed the franchise so much. I wasn't there for the crimes and violence; instead, I loved the game's gorgeous, richly detailed open world. If you don't want to do the missions, you can just drive around and check out all that the town has to offer. There are even clothing shops you can enter to change up your wardrobe, if that's what you'd prefer.
So, while I absolutely do not condone a life of violence and crime, I do love a well-executed video game. For this week's Video Game Fashion, I've created three of my own outfits inspired by this modern classic.
Michael Townley
Michael Townley is the husband to an unfaithful wife and the father of two young children who don't really respect him. After partaking in a robbery gone wrong years ago, he and his family now live under the witness protection program. However, after running into some trouble involving one of his wife's lovers and a newly destroyed mansion, Michael has to find a way to make a lot of money quick, so he returns to the very business he's tried so hard to stay away from.
Michael's look is put-together and fancy. He wears a grey suit jacket and matching dress pants along with a white button up. Of course, it's not everyday college student attire, so I swapped the suit jacket and pants for a light grey cardigan and dark grey leggings. Next, I added an off-shoulder white top and some brown boots. Lastly, I threw in a pair of sunglasses perfect for going incognito — Michael is on the run, after all.
Products: Blouse – Boohoo, Glasses – Mango, Cardigan – Mango, Boots – Steve Madden, Leggings – Bare Necessities
Franklin Clinton
Franklin Clinton is just a sweet young man trying to do the right thing. He's a former gangbanger that just wants what we all want: financial security. However, after a run-in with Michael which leads to Franklin getting fired, he goes to Michael seeking employment.
Franklin's attire is less simple and less fancy than Michael's, as he wears just jeans, a jacket, and boots. And that's what I went with, too, but not without a little twist. Along with a pair of boyfriend jeans, I layered a simple black tank on top of a white crew neck. I added some cool brown ankle booties for contrast. An olive green jacket ties the took together and gives off a bad boy vibe… even though Franklin really isn't one.
Products: Jacket – Boohoo, Jeans – H&M, Shoes – Nordstrom Rack, Crew Neck – Gap, Tank – Tilly's
Trevor Philips
Trevor Philips is an angry, cranky man and a good friend of Michael Townley's. He tracks Michael down after finding out Michael faked is own death after their botched robbery. Naturally, he joins his former pal in re-entering the crime biz.
Trevor's outfit is just a simple pair of jeans, a white t-shirt, and some boots, which is appropriate considering he's involved in some down and dirty activities. To channel his "action-oriented" personality in a non-criminal manner, I paired some ripped jeans with a striped tank, perfect for getting things done in style. Trevor is also a bit over-the-top, so I threw in some cognac boots with silver-embellished toes for sparkle. To top everything off, I added a chic duffel bag that has more than enough room for Trevor's "toys" — or your notebooks and gym clothes.
Products: Bag – Nordstrom Rack, Boots – Dolls Kill, Top – Hollister, Jeans – Forever 21
What do you think?
Did you enjoy Grand Theft Auto V? Or is it a bit overrated? Who did you enjoy playing as the best? Let me know in the comments!
Source: #Fashionblogger #fashiontrends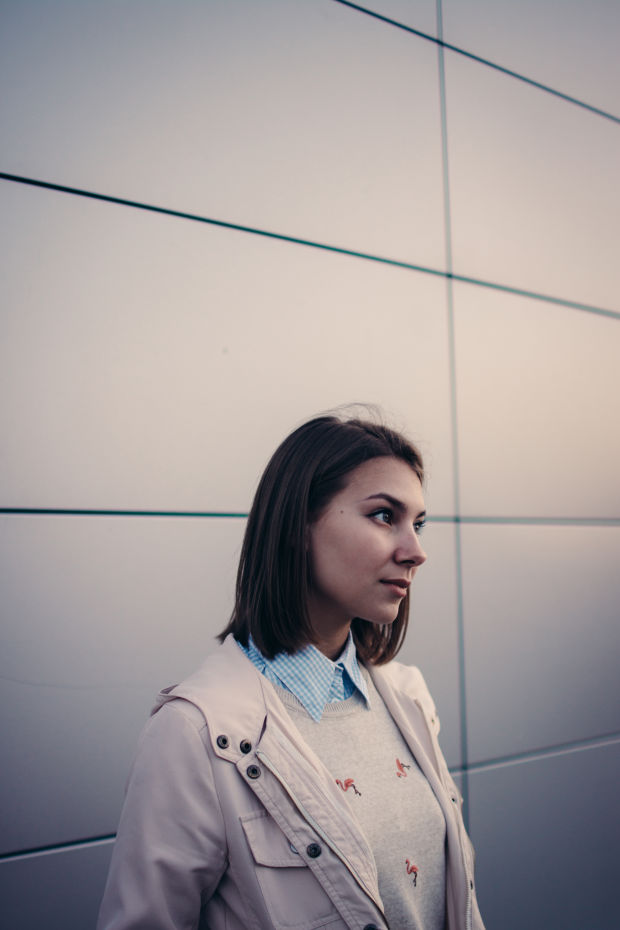 Strike the right balance between playful and professional.
Welcome to the latest edition of Ask CF! Every two weeks, we select a reader fashion question and answer it here on the site. Do you have a specific fashion question for us? Scroll to the bottom of this post to learn how to send it our way!
Ask CF Question
Hello CF!
Next week I will start two jobs. In the morning I'll be doing an internship as a psychologist for old people with cognitive deficits, and in the afternoons I'll be working as a child psychologist. Therefore, I need outfits that look both polished and mature (since I am very young, I don't want patients looking at me as a child and doubting my experience), and at the same time outfits that are comfortable enough to spend the whole afternoon on the floor with little children. I have no clue about how to manage these two situations.
Hoping that you can save me!
Sincerely,
your fashion clueless /job juggler fan
Our Response
Dear Fashion Clueless/Job Juggler Fan,
First off, congrats on landing such amazing jobs; I'm sure you'll be helping to make a big difference in patients' lives!
That being said, dressing for two different jobs — especially ones that require you to deal with people of such different ages and backgrounds — can be challenging.
However, the good news is you can totally make this work: All you need to do is have a few outfit formulas handy that combine elements of put-together-ness and maturity, as well as youthfulness and playfulness — while still maintaining an air of professionalism.
This might sound difficult to do at first, but don't worry; once you get the hang of it, it'll become second-nature.
So, keep scrolling to see the looks that I've put together for you!
Outfit #1
Products: Blouse – Mango, Cardigan – Uniqlo, Pants – Gap, Flats – J.Crew Factory, Earrings – Nordstrom, Bracelet – Shopbop, Necklace – Shopbop, Watch – Harvey Nichols, Bag – Mango
I put together this outfit to show that the typical business-casual combination of a blouse, a cardigan, chinos, and flats doesn't have to be boring. When you choose a cohesive color scheme — like the pink/beige/off-white/brown one of this outfit, your look is upgraded from dull to pretty!
Here's how you can mimic it yourself:
Start off by choosing a blouse in a bright, cheerful color, such as salmon pink; then, put on a pair of chinos in a neutral shade that will offset the brightness of the blouse. I love these Gap ones in particular because of their flattering and professional vintage-inspired fit.
Next, throw on a classic cardigan in a different neutral hue that won't clash with the blouse and pants; off-white is a safe bet that is also more flattering on most skin tones than its stark white counterpart.
When it comes to jewelry, it's best to keep things on the smaller side: Some fun pink studs, a cool star necklace, and a cute solitaire bracelet work well with each other and with the outfit, while the classic watch brings a bit more seriousness to the look.
Finally, grab a trendy-but-classy bucket bag and some pretty pale pink ballet flats to round out the look.
Outfit #2
Products: Dress – Uniqlo, Earrings – Fossil, Bangle – 6pm, Cross-Body Bag – H&M, Cardigan – Belk, Flats – Mango
If you're looking for something slightly more dressed up, then this is the look for you! While this outfit might look difficult to put together, it's actually quite simple; all you need is a classic shirtdress, a fun cardigan, some simple flats, and a few preppy accessories to finish off the look!
Now let's break this outfit down: I chose this navy midi shirt-dress because not only does its neutral navy blue color make it extremely versatile, but its longer length and slightly fuller skirt also makes it look more mature. The dress' more modest silhouette also makes it easy to sit or move around in. Since the dress is on the conservative side, I've decided to pair it with an adorable red-and-white printed cardigan that balances the look by bringing in some fun.
In terms of jewelry, I've chosen this preppy green enamel bangle to add a further pop of color to the look, and a chic pair of tri-tonal circular link earrings to add even more visual interest.
To finish off this classy and sophisticated look, pick a simple pair of caramel-colored ballet flats (I love the black detailing on these ones!) and a cross-body bag with a subtly sporty buckle detail.
Outfit #3
Products: Top – Abercrombie & Fitch, Bag – Target, Jeans – American Eagle, Cardigan – Abercrombie & Fitch, Earrings – J.Crew, Bracelet – Anthropologie, Flats – Gap Factory
Now let's take a look at something on the more casual end of the spectrum: This outfit combines various pieces that you might wear on an everyday basis — i.e., jeans, a loose-fitting top, a cardigan, and ballet flats — but in a way that is still put-together enough for work.
Put on a top with a sweet floral pattern, and then layer it with a classic gray boyfriend cardigan. Next, add a pair of goes-with-everything legging-jeans. (Side note: If you're scared of wearing tight-fitting jeans to work, don't be! This pair, with its uniform pitch-black wash and high rise, is streamlined and refined; therefore, you don't have to worry about looking inappropriate. As well, the stretchier legging-like fit is comfy.)
Since this look already has a casual, fun vibe going for it, why not experiment a little with your jewelry and accessory choices? I love the colors of these pretty floral crystal earrings, as well as the uniqueness of this coral chain-and-thread bracelet!
This mini top-handle bag's neon pink hue adds an extra dose of fun. Finally, these adorable pointed-toe chambray flats tie the look together. (Seriously, I'm thinking of snapping up a pair for myself!)
Outfit #4
Products: Blouse – LastCall.com, Blazer – Gap Factory, Pants – White House Black Market, Earrings – J.Crew Factory, Belt – H&M, Bag – Target, Flats – Gap
This outfit is actually quite similar to Outfit #1, except that I've switched out the cardigan for a blazer, and the chinos for colorful trousers, keeping the fun element alive. Furthermore, all of the pieces in this outfit, while different on their own, come together to form a streamlined and cohesive look.
A chambray blouse with ruffles is a great starting piece, since it's the perfect mix of girly and tomboy — kind of like this whole outfit! Next, tuck the blouse into a pair of cute rosy-red pants, and add a belt in a neutral color to pull the two pieces together. You could easily leave this outfit as it is, but if you want to add some more polish, throw on a blazer; I really like the stripes on this one, but a solid-colored one would work just as well!
Since you have a good mix of colors, patterns, and textures going on here, keep jewelry and accessories to a minimum so as not to overwhelm the look: I like the subtle sparkle of these crystal trio earrings, while the pale gray color of the bag adds some lightness to the look.
Lastly, you can't go wrong with a pair of black d'orsay flats, and the ties on this pair add a little extra something unexpected.
And there you have it — four looks that strike the perfect balance between serious and mature, and fun and youthful! Thank you for your question!
Do you have a fashion question? Send it to us!
Is there something in your closet that you want to wear but have no idea how to style? Do you need advice on what to wear to an upcoming event? Do you have a specific fashion conundrum? If you have a fashion-related question that you would like to see answered in this column, simply email it to askcf @ collegefashion.net, and one day you might see your question answered right here on the site!
What do you think?
Have you ever had to dress for two different jobs in one day? How did you handle it? How do you strike the right balance between playful and professional? Let me know in the comments!
Source: #Fashionblogger #fashiontrends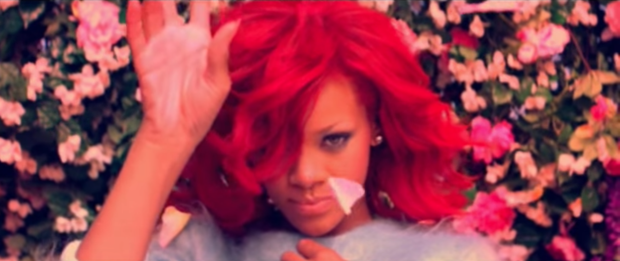 Be the most fashionable girl in the world!
Rihanna is a true fashion chameleon: Regardless of whether she's dressed up or dressed down, Rihanna always knows how to make sure that all eyes are on her–and her music videos are no exception!
However, of all of the videos she has released, the video "Only Girl (In the World)" is the one that stands out to me as the most inspirational, fashion-wise: Between its beautiful colors, all of the gorgeous flowers and natural scenery that serve as a backdrop, and, of course, Rihanna's edgy-but-feminine looks, I can't get enough of the free-spirited and romantic vibe that this video has going for it!
If you haven't already, take a look at the video below, and then keep scrolling to see the "Only Girl (In The World)"-inspired looks that I've put together.
Outfit #1
Products: Camisole – J.Crew, Chelsea Boots – Gap, Shorts – South Moon Under, Hair Clips – Accessorize, Cardigan – Abercrombie & Fitch
This outfit is inspired by Rihanna's corset, printed shorts, and cardigan ensemble from the video. To get a similar look, layer a light-colored cardigan, like this beige one, over a silky camisole, for an interesting mix of textures. (I chose a camisole over a corset because, let's face it, corsets are neither practical nor appropriate for everyday situations!)
Next, add a pair of flowy, floral-printed shorts with a flattering high-waisted silhouette. I love the ones above because they are surprisingly versatile: They can be paired with neutrals, brighter colors, or even another printed piece (as long as the other print is significantly bigger or smaller).
Finish off the look with a pair of ankle boots and some floral hair clips that are reminiscent of the video's beautiful flowers, and you've got yourself a look that is the perfect mix of femininity and edginess for the upcoming Spring season!
Outfit #2
Products: Camisole – ASOS, Shorts – Saks Off Fifth, Earrings – Shopbop, Bracelet – Nordstrom, Sandals – J.Crew Factory
If you want a going-out look that will have all eyes on you, then this is your outfit! Inspired by Rihanna's beaded-fringe two-piece outfit, as well as the lace from the aforementioned corset, this outfit provides a cool alternative to the dresses and skirts you probably reach for when it comes time to dress up a little.
Put on a super-sparkly sequined camisole or top that flows away from the body just enough to give it some interesting movement. Then, add a pair of pretty white lace shorts; I like the structure that this particular pair has, which adds some subtle sophistication to the look.
Now, on to accessories: Rihanna wears a lot of gorgeous jewelry and crystal-encrusted headbands in this video. So, to get her look, accessorize with some white crystal stud earrings that are reminiscent of the ones she wears throughout the video, along with a beautiful pink crystal bracelet.
This outfit has a lot going on already, so I'd recommend skipping heels in favor of some flat sandals in a soft neutral hue (like these beige ones), so as to balance out the boldness of the rest of the look.
Outfit #3
Products: Top – H&M, Ring – Bluefly, Headband – Nordstrom, Heeled Sandals – J.Crew Factory, Skirt – ModCloth
Events with cocktail dress codes can be hard to dress for, so if you're looking for something that's classy but also trendy, try a tulle skirt! Here, I've chosen a pretty midi-length one that's guaranteed to bring out your inner princess. I've decided to pair the skirt with a peachy-pink silk top for an understatedly elegant color combo that matches the colors in the video.
As I mentioned before, Rihanna rocks lots of sparkly things in the video, so pay tribute to that by accessorizing with a vintage-inspired ring and a beautiful jewel-encrusted headband.
Lastly, put on a pair of gold metallic heels in a classic ankle-strap style, and there you have it: a look that's as elegant as it is fashion-forward!
Outfit #4
Products: Top – Forever 21, Necklace – J.Crew Factory, Skirt – Madewell, Bracelet – J.Crew Factory, Flats – Topshop
The final look that I've put together is perfect for those days when you want to dress up your everyday look, and is inspired by various elements of the video for "Only Girl (In The World)."
A dark-colored floral top like the one shown here, has an edgy, romantic vibe that perfectly mirrors Rihanna's style in the video. Next, add a cute rusty red eyelet mini skirt. I chose this piece for two reasons: First of all, its color is similar to the shades of red seen in the video. Secondly, it brings out the darker shades of pink in the top quite nicely, creating a cohesive look.
To add some shine to the outfit, accessorize with crystal jewelry; I like these particular pieces because they are sparkly enough to add something special to the look, without being too flashy for everyday wear. Lastly, slip on a pair of rose-colored flats — I love how delicate these tie-up ones are (they're also very trendy for Spring!) — and you're ready to go!
Whichever of the looks from the "Only Girl (In The World)" video that you choose to emulate, you're sure to exude an air of confidence, femininity, and fashion-forwardness that Rihanna herself would surely approve of!
What do you think?
What music video should I cover next? Do you like dressing in a feminine way, or in a more daring way–or do you like both styles? Which of Rihanna's "Only Girl (In The World)" looks inspires you most? And finally, don't you wish you could own ALL of the accessories that Rihanna wears in the video? Let me know in the comments!
Source: #Fashionblogger #fashiontrends