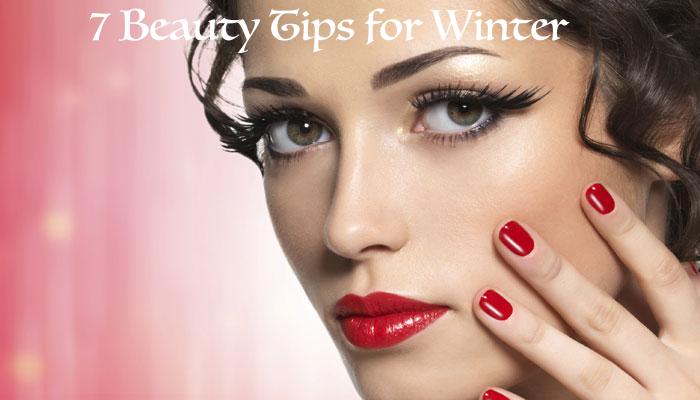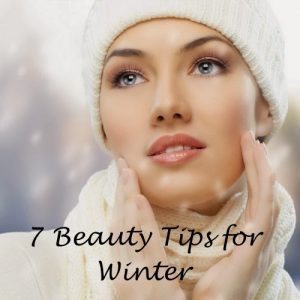 7 Beauty Tips for Winter 
Contributor : Hannah Miller
When the weather outside is frightful, you'll need to take extra measures with your hair, makeup and skincare routines to fight off the effects of winter. Here are just seven ways to maintain your beauty no matter how cold and slushy it is outside.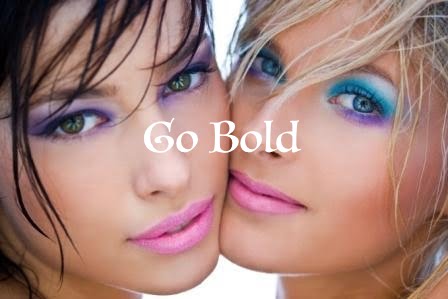 1. Go Bold
Save your pastels for spring. When everything is cold and gray in the middle of winter, bold colors will bring a little life back to your face and make you stand out from the crowd. Think about bright blues, sizzling reds and shocking greens.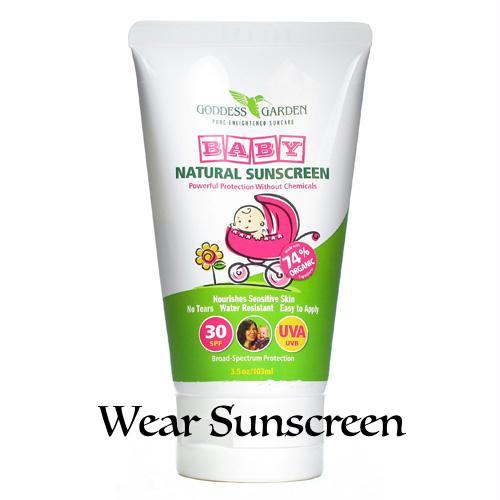 2. Wear Sunscreen
This is especially critical if you participate in outdoor winter activities like skiing or ice skating. The sun is just as damaging to your skin in winter as it is in summer, so make sure to put on that UVA/UVB protection. You might want to wear sunglasses to protect your retinas, too.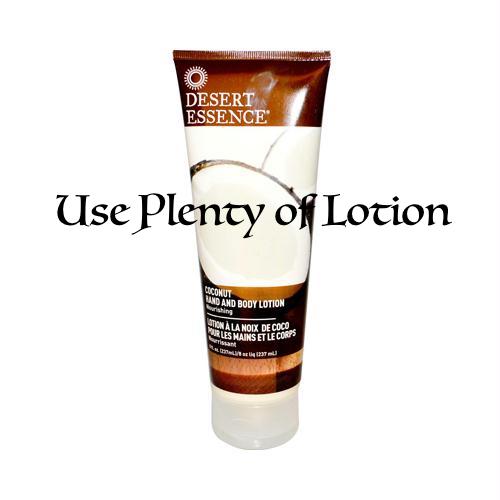 3. Use Plenty of Lotion
Winter skin needs a daily moisturizing routine to maintain its softness. While cleansers and body sprays can help, nothing beats good old-fashioned lotion at the end of the day, so stock up on your favorites and use them liberally.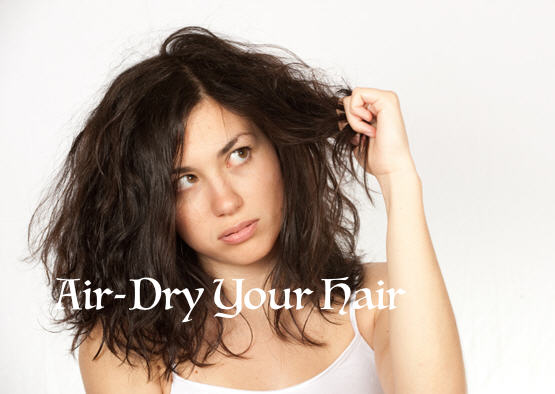 4. Air-Dry Your Hair
Blow dryers are terrible for your hair at any time of year, but they're especially awful when you're using them every day to avoid a cold, wet head on a cold, wet morning. As much as you can, try to let your locks air-dry.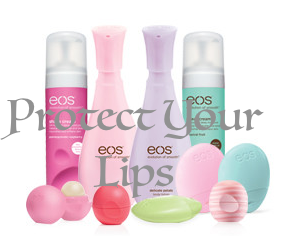 5. Protect Your Lips
No one likes the feeling of dry, chapped lips, but they're an unfortunate side effect of winter weather. The good news is that hydrating eos lipbalm can be used to lock in moisture and keep your lips smooth and plump.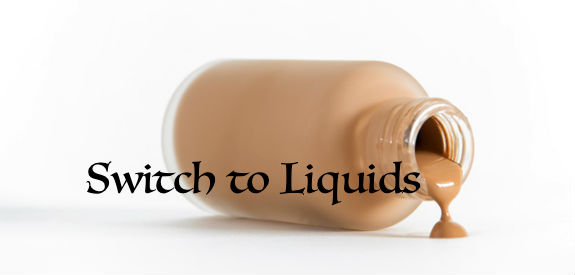 6. Switch to Liquids
Powdered makeup doesn't always fare well in the cold. It has a tendency to crack, flake and cake when exposed to extreme temperatures. Switch to liquid-based foundations and eyeliners if you want your makeup to look the same in the afternoon as it did in the morning.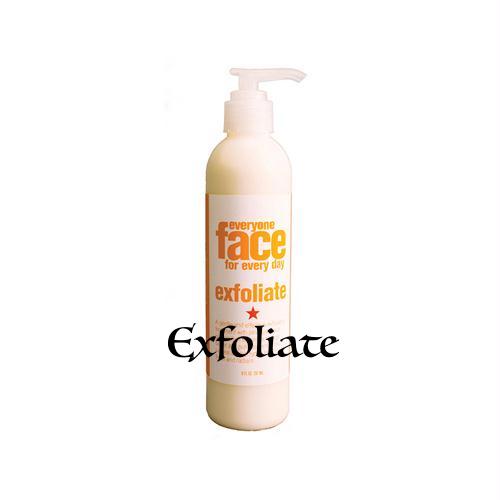 7. Exfoliate
Last but certainly not least, remember to exfoliate! Dead skin cells need to be regularly purged to keep your skin looking healthy and smooth, and this is especially true when winter weather is chafing you at every step. Try to exfoliate at least 2-3 times a week.
These are just a few ways to stay beautiful even when the wind is howling outside.
Good luck! Happy winter!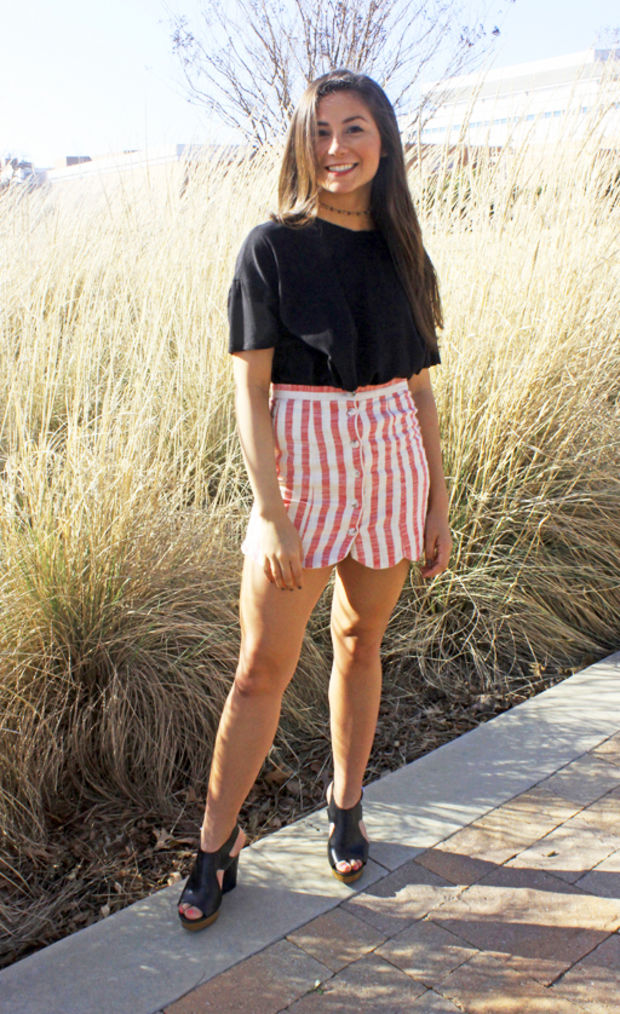 'Tis the season of love!
I don't know how it is for you, but for me, when February comes around, I start unconsciously channeling romantic, sweet, and girly vibes in my outfits. Brittani was doing the same when I caught her on campus: She styled a few cute pieces to create a flirty, attention-grabbing look. I fell head over heels for her style and I think you guys will, too!
Brittani 101
Name: Brittani
School: University of Texas at Arlington
Year: Freshman
Major: Public Relations
Hometown: Spring, TX
Let's Talk Fashion
Who or what inspires your style? "Honestly, looking through magazines and seeing celebrities' style or just scrolling through my Instagram feed gives me outfit ideas. I follow many high-profile models like Josephine Skriver [who] can pull off any outfit and they inspire me to try new things."
Where do you like to shop? "Nordstrom is my go-to. I [always find] long-lasting staple pieces there. Also, Urban Outfitters makes up most of my wardrobe. They always offer clothing combinations that I would never find [anywhere else]."
How would you describe your sense of style? "I think my style [is] very girly but still comfortable. I'm always looking to integrate my free-spirited personality into my everyday look by keeping it an understated chic."
Why did you choose this particular outfit? "The skirt goes with the February vibe and I felt like dressing up my normal everyday look."
What fashion advice would you give to other students looking to improve their style? "I would tell them to wear what they feel comfortable in, but at the same time to not be afraid to experiment with different trends."
What are your favorite trends right now? "I love skorts! They are old-fashioned and are making a comeback. You get the girly flair of wearing a skirt and the [comfort] of wearing shorts."
Do you have any favorite fashion designers? If so, who? "Chloé is beyond my favorite designer. I love the bohemian-chic [look of all of their] pieces. I aspire that one day I will be successful enough to afford their accessories."
What do you do for fun – do you have any unique hobbies or interests? "Running is one of my favorite hobbies. I try and run three to six miles per day, everyday. Running makes me feel liberated. With all of the pressure college puts on my shoulders, it's like I'm symbolically running away from all of the stress."
If you could raid anyone's closet who would it be and why? "It would definitely be Bella Hadid. I feel like her closet has my name written all over it. I admire her bold yet carefree personality when it comes to what she presents herself in."
Elements of Brittani's Outfit
1. Simple Choker
Delicate jewelry is a huge trend and can be used to dress up any look. Brittani's bling is from Anthropologie. A thin, jeweled choker like hers is the perfect choice to polish off a look without stealing the spotlight from her other pieces.
2. Tee
Brittani keeps it simple with a plain black t-shirt from Forever 21. A black tee is such a versatile piece and can be worn in many creative ways. Brittani tucked it into her statement skirt to dress it up!
3. High-Waisted Skirt
High-waisted skirts have been "in" for a while now, but Brittani spiced up the trend by choosing a skirt that has interesting details. The red and white stripes catch the eye, while the scalloping adds a cool dimension to the hemline.
4. Wedges
Brittani matched her black top by pairing it with some black wedges from Nordstrom. They pull her outfit together and are comfy enough to wear while rocking across campus – Brittani promises!
What do you think of Brittani's look?
Would you wear Brittani's outfit? What do you think of her high-waisted skirt? Comment below and let us know!
Source: #Fashionblogger #fashiontrends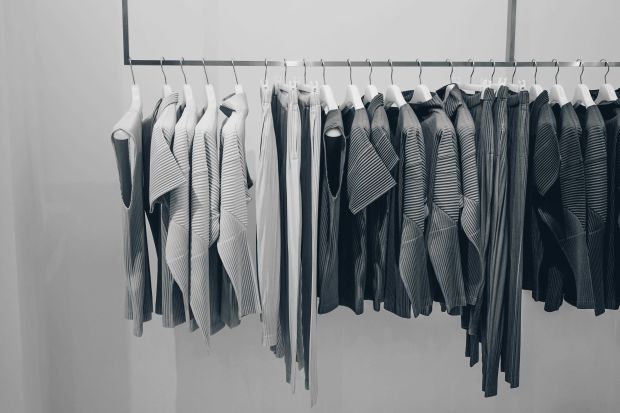 Dress to impress, for less.
College career fairs are opportunities for students to network with various recruiters and companies, practice their interview skills, and gain experience in job searching.
Job seeking is quite stressful in itself, and when we have tons of other things to consider and prepare for this event, having to curate a professional outfit can be a frustrating ordeal.
First impressions matter if you want to appeal to potential employers. To help, I've created three budget-friendly college career fair outfits so you have one less thing to worry about.
Look 1 – $87.89
Products: Dress – Forever 21, Blazer – ASOS, Tights – H&M, Shoes – Charlotte Russe
I love the juxtaposition of white and black; it's classy and simple. I found this cute dress and paired it with a blazer and tights to make it a more college career fair-appropriate outfit. Because the event is a college career fair, I thought it would be best to keep any outfit accessories to a minimum and chose embellished flats for a finishing touch.
Look 2 – $94.28
Products: Shirt – H&M, Pants – Topshop, Shoes – Forever 21, Earrings – Forever 21, Watch – Target
Next, I created an all-black outfit idea for a college career fair with this blouse, pants, and heels combo. For this look, I included classic, put-together elements such as a watch and rhinestone earrings. These items would also work for non-career fair events. This outfit is both professional and chic, which is a win-win scenario.
Look 3 – $82.87
Products: Shirt – Target, Pants – H&M, Shoes – Forever 21, Earrings – Amazon
Gray is a nice substitute for white and black, and the checkered print on the pants adds a little something extra without compromising too much. This would be a great outfit idea for a college career fair if you want to keep your look simple.
What Do You Think?
How would you dress for a career fair? Have you participated in any career fairs? Leave your comments below!
Source: #Fashionblogger #fashiontrends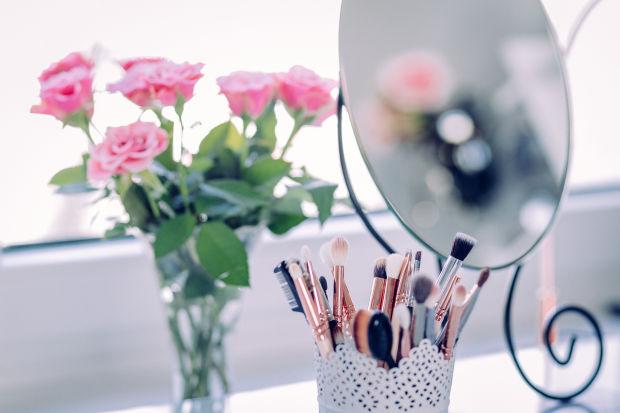 Here's what I've been loving this month.
February is almost over, and that means that the semester is fully underway. I hope the spring semester has been treating everyone well! I'm only in the third week of mine, and things have already been hectic, yet at the same time exciting. I experienced my very first New York Fashion Week, and with that came very little sleep, but an amazing new experience and many memories.
This month I stuck to the basics, fashion-wise, and experimented with new things in my beauty routine. With an unpredictable schedule, I had little time to do my makeup or hair. So I discovered new products and ways to make getting ready a little more fun and efficient.
Aside from what I've been loving, I've also included all the things I've been wishing for this past month. Read on for my faves and wishlist.
My Favorites!
Kat Von D Lock-It Concealer
I aim for at least eight hours of sleep every night (very hopeful, I know), but sometimes that's just unrealistic. So for those nights where getting eight hours just isn't possible, I can rely on this Kat Von D concealer. The coverage is amazing, and whether you've had 10 hours or three hours of sleep, this concealer will make sure you always look well-rested.
Shea Moisture Hair Mask
My hair has been through a lot these past few weeks. Over the break, I barely did anything to it, but now since I style my hair every day for school, I tend to over do it on the heat and washing. This Shea Moisture frizz defense hair masque is like an eraser for my hair. No matter what I put my hair through, this will nurse it back to health and give me all the moisture my hair was missing.
Suede Booties
For my time spent at NYFW, I was required to look as fierce as possible, so wearing heels was a must. These Forever 21 heeled booties were my go-tos, as they're just as comfortable as they are fierce. I spent hours on end working, running, and navigating stairs in these heels.
I'm not usually a heels girl, as I am a clumsy person. These heels kept me upright and supported me throughout the day without any stumbles.
Little Black Dress
Every girl needs a little black dress in her closet! Over the past month, the weather has been unpredictable, and while there have been snowy days, there have also been some really beautiful days.
On days when it feels like Spring is approaching, I put on my favorite little black dress and go about my day. My favorite thing about this LBD is that you can wear it casually or for a dressy occasion. It's incredibly versatile and comfy.
Kate Spade Planner
I'm not sure who I'd be without my planner, specifically my Kate Spade planner. I'm a huge fan of keeping a paper planner. It's really important to me to keep track of all my school assignments and the different things I have going on during the week, and physically writing them down helps.
Throughout this past month, my planner has been glued to my hip. I don't even want to think about what might have happened if I hadn't always had it by my side…
My Wishlist!
Coco Mademoiselle Perfume
I can't be the only one who gets crazy excited about the perfume samples that come in magazines. Besides the stunning ads that accompany them, I love seeing which new perfumes are available, and which ones smell the best. This month I found myself coming back to this Chanel perfume in every magazine I read. So I'm hoping to snag it for spring.
Ivy Park Hoodie
In case you aren't yet familiar, Ivy Park is Beyonce's exclusive athleticwear brand for Topshop. I am a huge Beyonce fan, and this Ivy Park hoodie is definitely the number one piece from her collection that I've been wishing for. It's simple and functional. I could see myself working out in this, but also wearing it casually around campus.
What do you think?
Are there any things that you've been seriously loving this February? What's on your wish list? Tell me in the comments, I'd love to know!
Source: #Fashionblogger #fashiontrends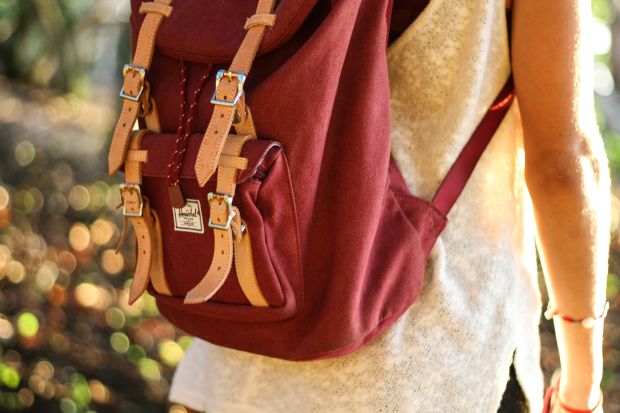 You don't have to bring everything you own, promise.
One of the biggest issues students have going into college is figuring out what they're going to be carrying around. What do I take with me to class? Do I prefer handbags or backpacks? How much stuff do I need to bring? And while it might be a universal, easily solved college student issue, it's a tad bit harder for commuter students.
Even now, in my second year of commuting, I'm still well on my way to perfecting the art of carrying the perfect amount of necessities versus things I'm just being a little paranoid about.
For this month's #CommuterProblems column, we're going to be tackling this problem head-on.
What to Bring as a Commuter Student
Products: Backpack – Amazon, Notebook – Paperchase, Planner – Target, Highlighters – JetPens, Pen – JetPens, Makeup Bag – Zappos
When it comes to what I carry around on campus as a commuter, I try to keep it as light as possible. The products in the set above are a general idea of the only things I carry around on campus. They include my backpack with a slot for laptops, my laptop (in my case a Surface), my planner, a 5 subject notebook, and a pencil case with some pens, highlighters, and any other stationery I might need. Not pictured are my keys and little necessities like lip balm and my phone.
Tips on Deciding What to Pack for School
Here's what to consider when packing your bag as a commuter, no matter how big or small your choice of carryall.
Know your schedule. It seems like a given rule, but the cost of taking everything you think you need for the day can mean a bad back and shoulder pain. Plan for the length of your commute along with how many classes you have that day. When I was a freshman, I made the mistake of putting everything into my backpack because I wanted to save time putting things in and taking things out and I'm a lazy person. But now I know better.
Also keep in mind your mode of transportation. Do you drive? Take a train? A bus? Get a bag that is commute-friendly and maximizes the space you have both in and outside of your bag.
When picking a bag or backpack, I highly suggest investing in something weather-proof that has comfortable straps. There are few things worse than being soaked from a random downpour walking to class and having your bag's straps dig into your shoulders.
Pack only the things you need. It can be so easy to pack an entire survival kit into your bag when you fear for the worst of your day on campus or your drive home. But you have to remember that this is college, not the zombie apocalypse. You probably don't need to carry around full size bottles of body spray, lotion, and anything else that doesn't come in travel size.
That being said, it's also a good idea to be prepared for inconveniences during your commute and during school. Go for common sense things: Like if you know it might rain, it just might be a good idea to bring an umbrella.
What Do You Think?
Do you agree with these tips or have anything to add? What do you want to see me cover next? Let me know down below!
Source: #Fashionblogger #fashiontrends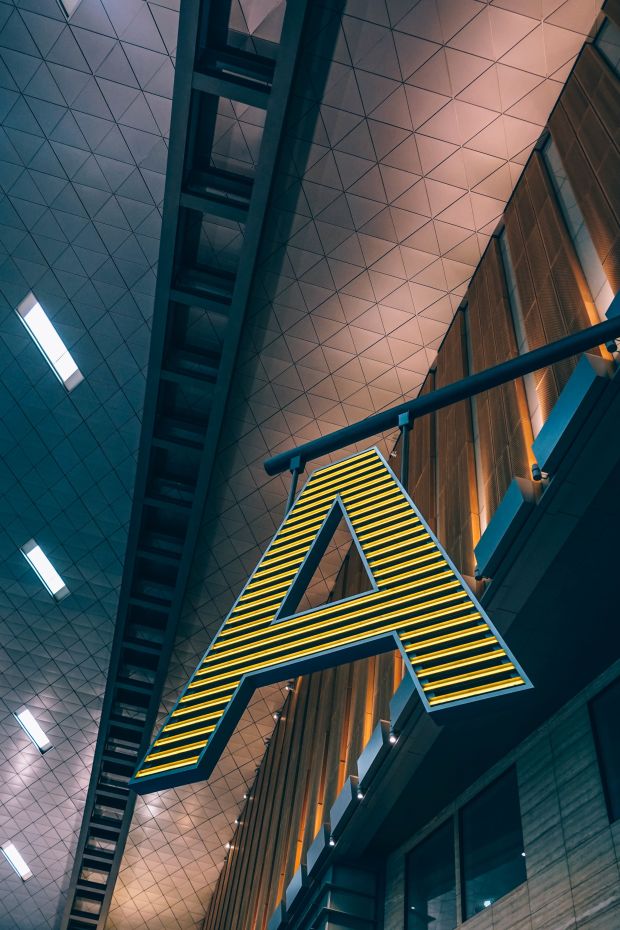 Initials here, please.
I guess you could blame my monogramming addiction on Pottery Barn. Back in second grade, anyone who was anyone had these roller backpacks:
I, unfortunately, was not allowed to have one. My mom, in good faith, definitely thought I was going to be snatched from my school because my name was printed on my backpack. Although second grade me is still a little bitter, I'm still here today. (Thank you, mom!)
Although time has come and gone, and I no longer want a Pottery Barn backpack (actually-that's a lie-I still kinda do) monograms have once again found their way back into my life.
What is it about college that makes me want to put my name on everything? I'm serious. Planners, water bottles, bags; everything. It's a full blown addiction.
Because, let's be honest, I have had these items in my shopping cart forever; I wanted to share my top monogrammable picks with the readers of College Fashion (who may or may not be as obsessed with monograms as I am).
1. The Bag
I wouldn't be lying if I said these Madewell bags gave me life. I saved my babysitting money forever to buy one of these babies.
And they come in pink suede…*swoons*
Madewell just recently started making these bags in canvas; a super cute style in a more affordable texture (for bonus points, customize with pins)!
Important: If you join Madewell's points program, Madewell Insider, you get free monogramming on all items!
2. The Sticker
Put them literally anywhere! My favorite, most cost-effective way to customize anything. Get these stickers and put them on your laptop, planner, or brand new Lilly Pulitzer/Starbucks S'well Bottle. (PSA: have you heard of these?? Get to your Starbucks now and pick one up for yourself…and send one my way! Please?)
3. The Hat
Do you really want something to put your initials on display? This hat is the perfect way. Look cute even on bad hair days! Love, love this take on the baseball hat trend!
4. The Passport Case
For all my study abroad ladies…
Okay, okay. So, secrets out: I'm a little obsessed with Madewell. One day, I will only wear Madewell. But until this day, little accessories (like this adorable passport) will have to suffice!
I'm especially jazzed about this item because I am going abroad next fall (expect lots of posts!). I mean, my passport is just so cold and lonely as is; it just deserves some type of case.
5. The Necklace
I am in love with the dainty jewelry trend, and that's why this necklace is my absolute fave. The small size makes it super feminine and perfect for layering.
6. The Shoe
Okay, okay; so this one might be a little bit of a weird one. I mean, do you really need initials on your shoes?
The answer is yes.
I am just a little obsessed with shoes. The surest way to bring your footwear game up to another level? Monogram. Websites like NikeID make it really easy (and fun!) to customize your shoes.
Thoughts?
Are you as monogram-obsessed as I am? What is your favorite item to put your initials on? Comment down below!
Source: #Fashionblogger #fashiontrends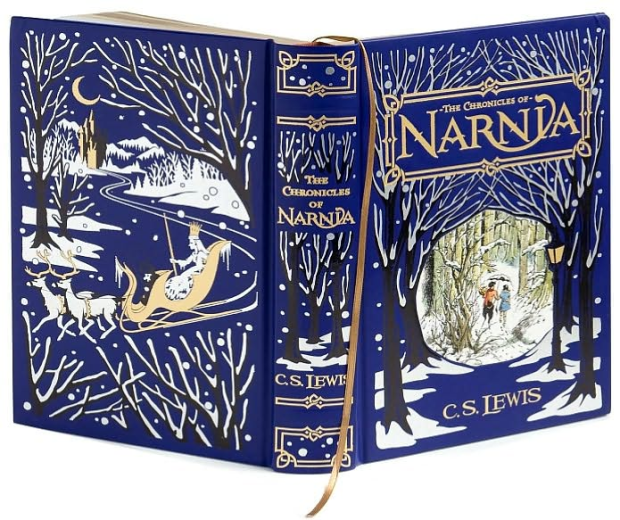 Introducing other major female characters of the Narnian universe.
Following up on our last piece on The Lion, the Witch, and the Wardrobe, Part Two of our fantasy miniseries explores the lesser-known female heroines of The Chronicles of Narnia series. True Narnia fans, rejoice!
Polly Plummer
"How exactly like a man! And don't say I'm just like a woman, or you'll be a beastly copy-cat." (MN)
Products: Dress – Belk | Bow – Forever 21 | Socks – Amazon | Rings – Kohl's | Shoes – Zappos
Depending on whether you chose to follow The Chronicles of Narnia plot chronologically or based on publication date, The Magician's Nephew may or may not have been your first Narnia book. If it was, you probably identified with Polly Plummer, the 11-year-old female protagonist.
Besides serving as a great foil to her fellow human neighbor and the future professor in The Lion, the Witch and the Wardrobe, Polly is given the amazing privilege to watch the creation of Narnia by Aslan himself. Prior to that, she authors a secret story and drinks ginger beer up in her house's attic. And, prior to ALL of that, she gains infinite coolness from the very euphony of her name. (In other words, Polly Plummer = perfection.)
Jill Pole
"Please, how am I to get to Narnia?" (SC)
Products: Top – Nordstrom | Skirt – Target | Necklace – Target | Headband – Icing | Boot – JCPenney | Cardigan – Lands' End
Following the positive transformation of Eustace Stubbs (formerly grouchy cousin to the Pevensies) in The Voyage of the Dawn Treader, C.S. Lewis' The Silver Chair tells the story of Eustace and his classmate Jill Pole's quest to find King Caspian's long-lost son, Prince Rilian.
Throughout the course of her Narnian adventures, Jill grows from being a bullied schoolgirl to a strong and capable heroine. She overcomes her claustrophobia, strengthens her friendship with Eustace, and becomes an all-around better person (which I feel is true of all friends of Narnia, actually). Though her name isn't quite as cool as Polly Plummer's, Jill Pole is all right in our books.
Aravis
"And what business is it of yours if I am only a girl? You're probably only a boy: a rude, common little boy—a slave probably, who's stolen his master's horse." (HHB)
Products: Pant – Anthropologie | Top – Charlotte Russe | Headwrap – Charming Charlie | Slipper – DSW | Bangles – Icing
The only non-human of the bunch, Aravis is one of my favorite Narnia characters ever. A daughter of the Calormene nobility, her people are the representation of Arabs and/or Indians (there's some debate) in C.S. Lewis' fictional world.
We first meet Aravis in The Horse and His Boy as she's escaping from the prospect of an arranged marriage. She travels alongside Bree ("The Horse") and Shasta (the "Boy") north towards Narnia, telling fascinating stories and reconciling her aristocratic arrogance with bravery and intelligence. Shasta and Aravis' friendship proves to be endgame: Shasta, who later turns out to be the heir to Archenland, marries her later on and they rule the kingdom fairly.
Thoughts?
Were you obsessed with The Chronicles of Narnia series growing up? Who was your favorite character? What other book series would you like to see represented on College Fashion? Tell us all about it!
Source: #Fashionblogger #fashiontrends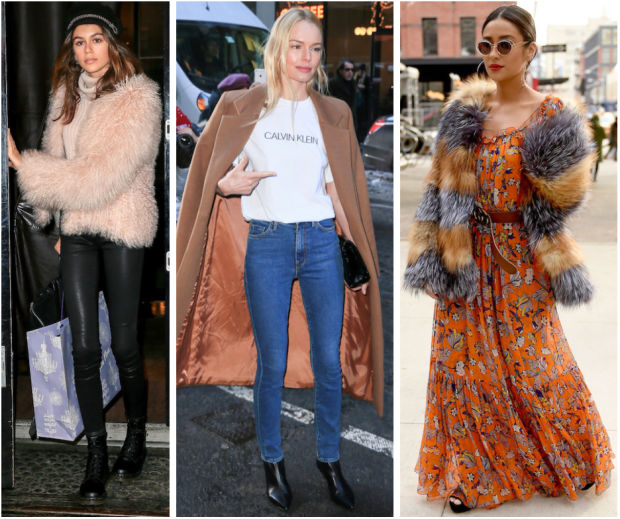 These starlets had major fashion moments off the runway during NYFW – get their looks for less!
Every week, I scour the web to find inspiring outfits on your favorite celebs and help you recreate their looks! This week, I was inspired by Kaia Gerber, Kate Bosworth, and Shay Mitchell. Read on to see how you can get their looks for yourself.
Look 1: Kaia Gerber's Trendy Cool
Kaia Gerber, budding model and daughter of supermodel Cindy Crawford, nailed the model-off-duty look while in NYC during Fashion Week. Kaia wore a blush turtleneck sweater with some leather-look skinny pants and lace-up combat boots. She topped off her look with a fuzzy fur coat in the same hue as her sweater and a black captain's hat, which many style setters have been rocking recently.
Kaia's outfit is a cool, trendy way to stay warm even in chilly temperatures. It's great inspiration for these last few cold weeks.
Outfit Inspired by Kaia
Products: Sweater – Dorothy Perkins, Pants – H&M, Boots – Boohoo, Hat – H&M, Coat – Mango
Faux leather pants can make for an edgy nighttime look, but you can tone them down by wearing a chunky knit on top. This beige cable knit turtleneck has a similar feel to Kaia's, and it looks great with the faux fur jacket. To contrast with the dressy jacket, wear a pair of faux leather lace-up combat boots for a tough touch. Complete the ensemble with a captain's hat that will keep you right on trend.
Look 2: Kate Bosworth's Chic Minimalism
Kate Bosworth opted for a minimal look while attending the Calvin Klein fashion show, wearing a Calvin Klein logo tee with some high-rise straight leg jeans, black patent booties with a pointed toe, and a long, structured camel coat over top. She finished her look with a black clutch bag.
Kate's look is quite simple, but still looks very chic. The right outerwear and shoes can make all the difference, as seen here – Kate's extras totally transform her t-shirt and jeans into a look worthy of NYFW.
Outfit Inspired by Kate
Products: Coat – Mango, T-Shirt – Farfetch, Jeans – H&M, Clutch – Forever 21, Booties – DSW
Kate's look consists of basics, so it's easy to recreate. While I've included a Calvin Klein Jeans logo t-shirt to mimic Kate's, any white tee will work with this outfit. Add high-rise straight leg or skinny blue jeans and some sleek black ankle booties, preferably with a shiny texture and pointed or almond toe. This ensemble looks super put-together and chic when you wear a long, camel-colored coat over top. The coat gives the look structure and a polished feel. Finish with a simple black clutch.
Look : Shay Mitchell's Floral & Fur Combo
Actress Shay Mitchell looked eye-catching while on her way to a fashion show, wearing vibrant colors, prints, and textures all at once. Shay made the street her runway by rocking an orange floral print maxi dress with a multi-colored fur jacket and black peep-toe heels. She cinched her waist with a cognac-colored belt and rocked some unique round sunglasses, along with a bold red lip. Shay's ensemble is all about embracing trends fearlessly.
Outfit Inspired by Shay
Products: Dress – Forever 21, Belt – H&M, Jacket – Hollister Co., Sunglasses – Express, Heels – Lulu's
While Shay's outfit may not work for everyday wear, it definitely makes a statement for a dressier occasion! To get her look, wear a floral print maxi dress with orange undertones. Some black peep-toe booties will give you height to allow the dress to flow as you walk. Be sure to cinch your waist with a cognac belt. Bring this bold look together with a jacquard faux fur jacket and some cool, rounded sunglasses.
What do you think?
Which outfit would you be most likely to wear? What other celebs would you like to see featured? Leave a comment and let us know!
Source: #Fashionblogger #fashiontrends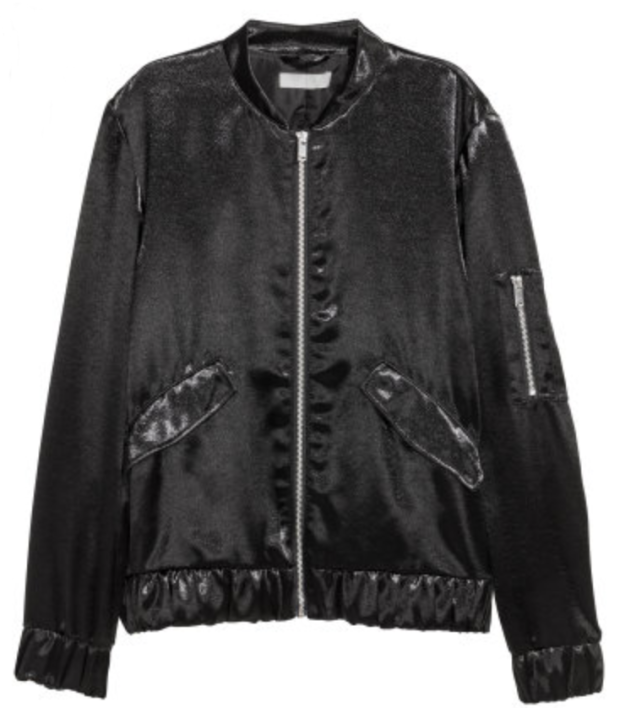 Look and feel amazing AND warm in this week's Fabulous Find.
Spring might be close, but the weather seems to keep getting colder and colder. Therefore, jackets are our fashion BFFs for the foreseeable future – they keep you toasty warm while also adding extra style to your look.
Every since they hit the runways not too long ago, bomber jackets have become the most popular jacket style to own. But they are often on the pricier side. This week's Fabulous Find helps you keep that paycheck without sacrificing your style. For under $20, H&M offers an adorable basic bomber jacket.
If you love fashionable deals, keep reading to learn how to wear this must-have item!
The Jacket
Bomber Jacket – $19.99 at H&M
Don't let this edgy look intimidate you; bomber jackets are crazy easy to style. Here are three ways to wear this versatile jacket.
Outfit 1
Products: Jacket – H&M, Jeans – Forever 21, Top – Brandy Melville, Shoes – Francesca's, Sunglasses – Boohoo
Black is the most flattering shade for any article of clothing. It goes with everything! So this black bomber jacket is easy to pair with any outfit.
Start with your favorite comfy skinny jeans – any color jean works! You can keep this outfit simple with a clean white top – here's a fun one from Brandy Melville – or spice it up with your favorite graphic tee or crop top! Any shoes can work with this outfit; these star sneakers are casual and adorable. Finish the outfit off with your favorite sunglasses: Here are some cool aviators on sale from Boohoo.
Outfit 2
Products: Jacket – H&M, Dress – Forever 21, Shoes – Aldo, Necklace – Macy's
A bomber jacket can transform any clothing combo into a great outfit for any occasion. Take your favorite dress that you'd wear to class or brunch and spice it up with our bomber jacket.
Pair this rocking look with some black boots, like these versatile and slightly edgy ones from Aldo. Then, top the whole look off with some jewelry, like this beautiful rose gold multicolored necklace from Macy's.
Outfit 3
Products: Jacket – H&M, Dress – Topshop, Earrings – Forever 21, Shoes – Lulus
Keep warm while looking great at a cocktail party or fun night out with friends. If you don't have the perfect dress, this sexy one from Topshop is amazing, colorful, and even comfortable, and it looks fantastic with our basic bomber. Keep the outfit classy and cute with these super sparkly earrings from Forever 21 – for under five dollars, they're hard to beat! Finish the ensemble with classic nude heels.
What do you think?
Which outfit is your favorite? How would you style a bomber jacket? Tell us in the comments below!
Source: #Fashionblogger #fashiontrends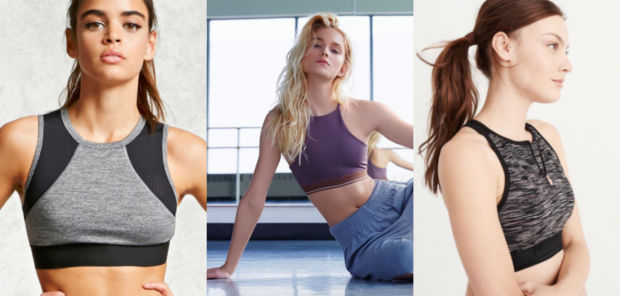 Don't mind us, we're just going down an online shopping rabbit hole…
Scientists may not yet have proved it, but we know this for a fact; cute athletic wear makes it so much easier to get active. If you're going to get sweaty, you might as well do it while looking stylish!
Workout clothes have gotten infinitely more fashionable over the last couple of years. The latest in activewear trends is the arrival of the high-neck sports bra. This hybrid sports-bra-slash-crop-top is perfect to throw on for yoga. Don't want to bare your midriff? Put a loose tank on over it to show it off.
High-neck sports bras: Yea or nay?
Are you a fan of high-neck sports bras? Which one above do you love? Comment below and share your thoughts with us!
Source: #Fashionblogger #fashiontrends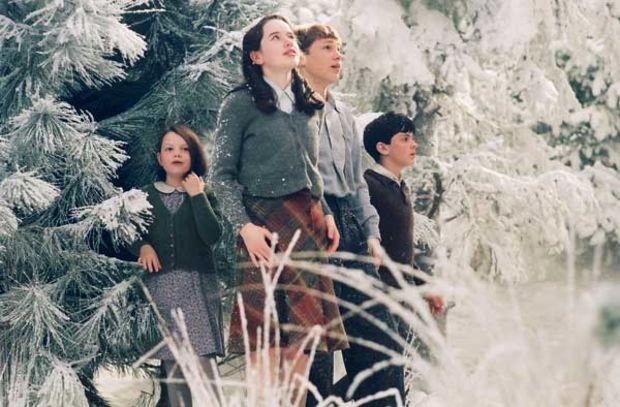 Introducing the Lion, the Witch, and (most important of all) the wardrobe.
Two weeks ago, I received a reader request in the comments box for my non-Disney princess article about doing a Narnia piece. Hope you enjoy this one, Chloe! (And to all you comment-less readers with thoughts for CF articles, please take this opportunity to submit your suggestions below.)
The Lion, the Witch, and the Wardrobe
Written by C.S. Lewis, The Lion, the Witch, and the Wardrobe is a children's fantasy novel encompassing the second World War, the English countryside, and a magical land hidden behind a professor's wardrobe. (But, mostly, it's about four children and their adventures in Narnia, the other world with talking beavers and a feline Christ figure.)
Much has already been said about The Chronicles of Narnia's mythological elements, profoundly Christian message, and general excellence, which is why we're focusing on something else today — the three main ladies from the books and films: Lucy, Susan, and the White Witch.
Lucy Pevensie
"I think—I don't know—but I think I could be brave enough."
Products: Dress – Modcloth | Bow – Icing | Tights – Target | Cardigan – Nordstrom | Shoe – Zappos
The youngest of the Pevensie children, Lucy Pevensie is generally considered to be everyone's favorite. She's certainly the easiest to love, having purity of heart and noble strength in abundance. (Fun fact: C.S. Lewis was a huge fan of Lucy in particular, naming and modeling this Pevensie after his own beloved goddaughter.)
In terms of plot points and cause and effect, Lucy is also a highly significant character — she's the first one to enter the world of Narnia and befriend one of its inhabitants, Mr. Tumnus. Pushing her older siblings to believe in the nature of Aslan and Narnia, Lucy represents youth in all its wholesomeness.
Susan Pevensie
"It isn't as if we wanted to take [the fur coats] out of the house; we shan't take them even out of the wardrobe."
Products: Lipstick – e.l.f. | Clip – Forever 21 | Pearls – JCPenney | Oxford – DSW | Pantyhose – Target | Cardigan – Old Navy | Miniskirt – Nordstrom | Top – Kohls
If Lucy represents blind faith and acceptance at the age of eight, Susan Pevensie, who is 12 years old at the onset of the novel, is an accurate depiction of an older child's skepticism and adult-like maturity.
When Lucy tells her siblings about the magical land tucked away at the end of the Professor's wardrobe, Susan, and her brothers Edmund and Peter, is quick to dismiss the theory as the product of an overactive imagination. Still, once she gets to Narnia, she quickly changes her tune, admitting error alongside Peter and partaking in their adventures to have tea with Mr. Tumnus (which quickly gets modified to the adventures of "uh-oh, everybody's favorite Faun has been jailed because of Edmund's big fat mouth").
Jadis the White Witch
"Not know the Queen of Narnia? Ha! You shall know us better hereafter."
Products: Vest – Nordstrom | Hairpin – Charming Charlie | Earring – Pandora | Tiara – Charming Charlie | Dress – ASOS | Pump – JCPenney
When Lucy and Susan's brother Edmund first meets the self-declared "Queen of Narnia," she's riding a large reindeer-drawn sleigh and surveying the land she's held dominion over for one hundred years. Within the course of one unlucky meeting, Jadis the White Witch persuades Edmund to give away kind of personal information (the names of his siblings) and promise to return to Narnia (with his siblings) through flattery and bribery. Bribery in the form of Turkish Delight.
(As someone who's actually had Turkish Delight before, I can honestly say that it's certainly not something to write home about, never mind betray your siblings for. But because Edmund is kind of the under-appreciated middle child here — and being manipulated by an evil, cunning sorceress — it's easy to understand why he would.)
The Witch Witch's plans are to kill the children and therefore secure her control of Narnia. Since this is generally regarded as a children's book (and movie), we'll let you guess whether her plan comes to fruition or not.
Ready to enter the wardrobe again?
Stay tuned for secondary characters of the Narnian universe in my next article! Comment below with suggestions, as always.
Source: #Fashionblogger #fashiontrends